TYPE
Evolving and versatile seat
YEAR
2006 – Updated in 2020
Introducing Atlas, an innovative seat crafted to bring the magnificence of Maghreb's mountain right into your home.

Constructed with a stunning bent shape and accompanied by three customizable cushions that adapt easily to individual desires for seating – whether it be as a stool or armchair – this piece will take you on an incomparable journey without ever having to leave your living room.
The 2006 version of this creation was unveiled at a series of exhibitions; Espace Croix-Baragnon in Toulouse, Biennale Du Design in Saint Etienne and finally La Cuisine exhibition in Negrepelisse.
⟶ L. 131 x l. 56 x H. 40 cm.
Curved aluminium tubes.
Set of 3 customisable cushions.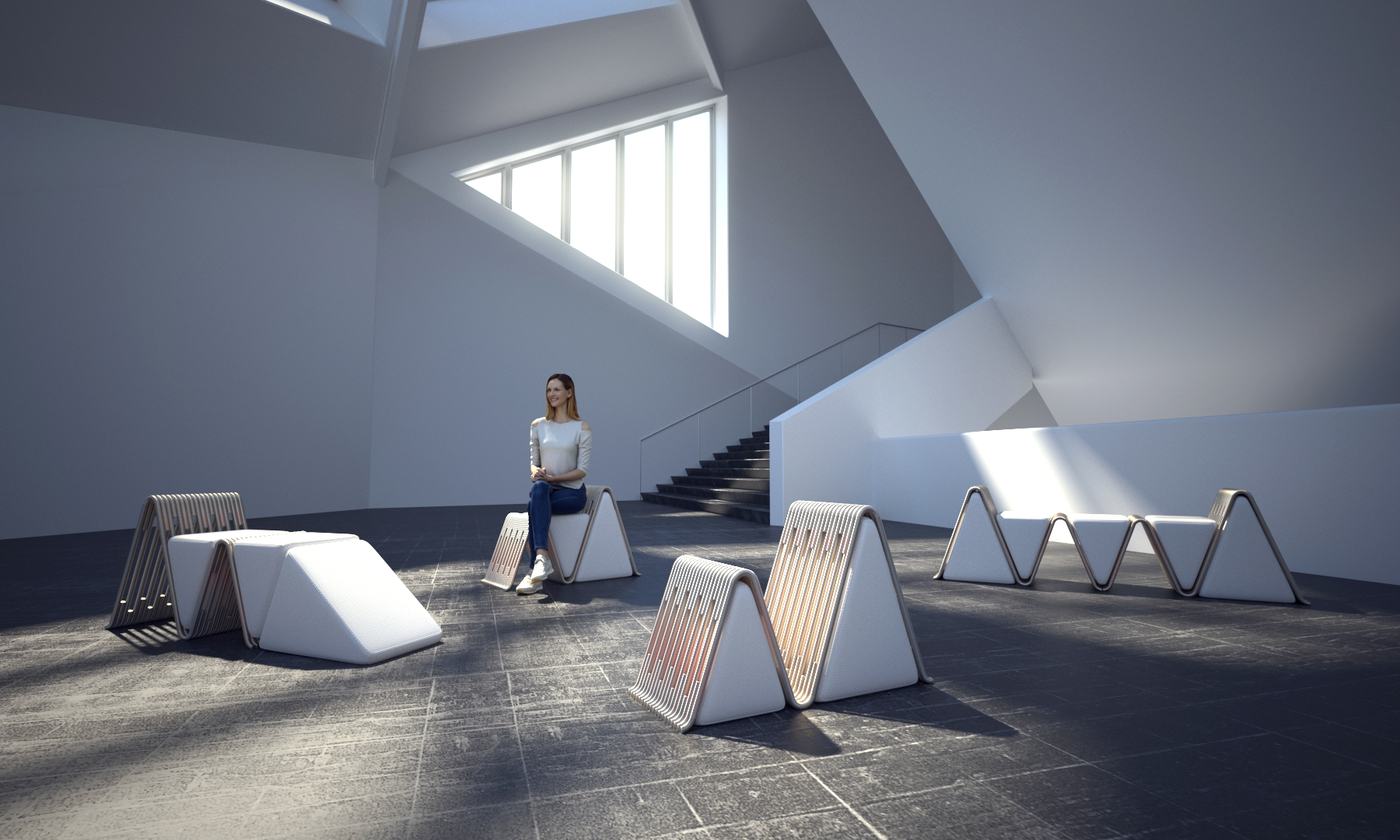 Hebdoblog
« Une chaise qui s'inspire de la chaîne montagneuse qui s'étend sur tout le grand Maghreb, forcément il fallait s'attendre des courbures, le but étant sans doute de nous évader en montagne sans bouger de chez nous. Une chaise très originale proposée par Younes Duret qui s'inspire beaucoup du Maroc pour notre plus grand plaisir. »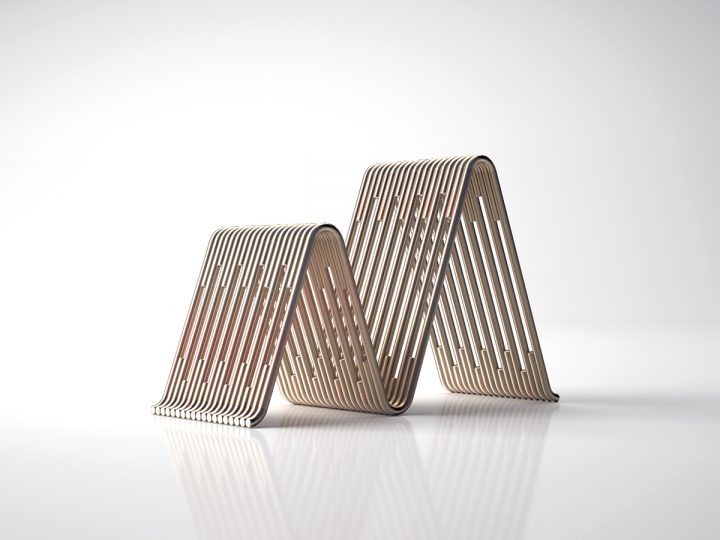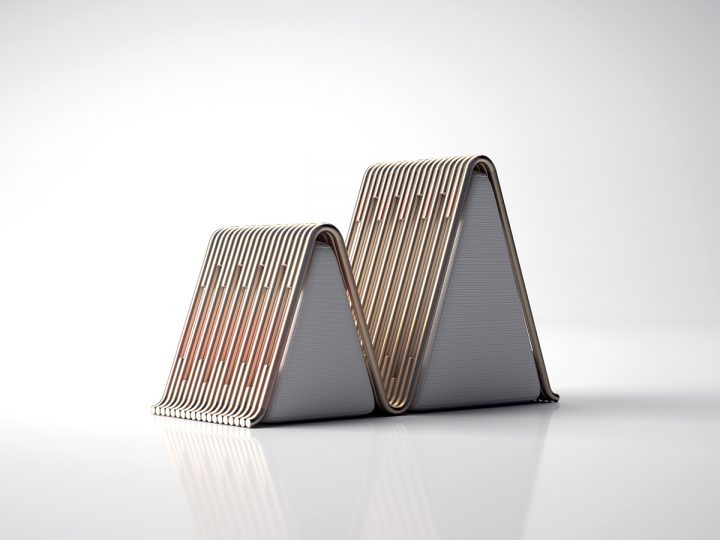 The Younes Duret studio has evolved the classic design of their initial molded plywood seat, first crafted in 2006. The Espace Croix-Baragnon museum in Toulouse was privileged to showcase this beautiful piece; now with its 2020 update it is even more aesthetically pleasing! Curved aluminum tubes create a striated effect reminiscent of rugged mountain rock – an eye-catching and bold addition that gives new life to this timeless design.
WORK DONE / TOOLS USED
Strategic research.
Rhino & 3DS Max.
Industrial design.
Colour, material and finishing.
DESIGN ADDED VALUE
Enhancing a place.
Differentiating.
Provide the user with a rich and entertaining experience.