Azar
Opportunity is found in the dialogue
TYPE
Lounge restaurant & bar
Azar is a lebanese brasserie created by Marcel and Gregory Chiche as an alternative design version of the famous 'Le comptoir Darna' restaurant in Marrakech. Younes Duret won free reign over this project where his style reached excellence, representing the creative logic of the agency and its precision when it comes to concept. It was imagined as a journey through the senses in a fantasy medina city, this global design project being highly concerned with exploring perspective around traditional arabic patterns. Its process aims to make aesthetically ravishing and fluid this vision of a modern middle-eastern decor, trendy, international and far from folkloric stereotypes.
Azar's sudden transformation from a parking lot and hangar into one of the highest rated restaurants on TripAdvisor was ambitious but achievable with help. Marcel and Grégory Chiche entrusted Younes Duret to take up this challenge – granting him ample creative freedom in styling the space while meeting ergonomic requirements. The restaurant has since become renowned for its culinary artistry as well as interior design excellence.
⟶Space of 365 m² with mezzanine of 72 m². Rue de Yougoslavie, Guéliz – MARRAKECH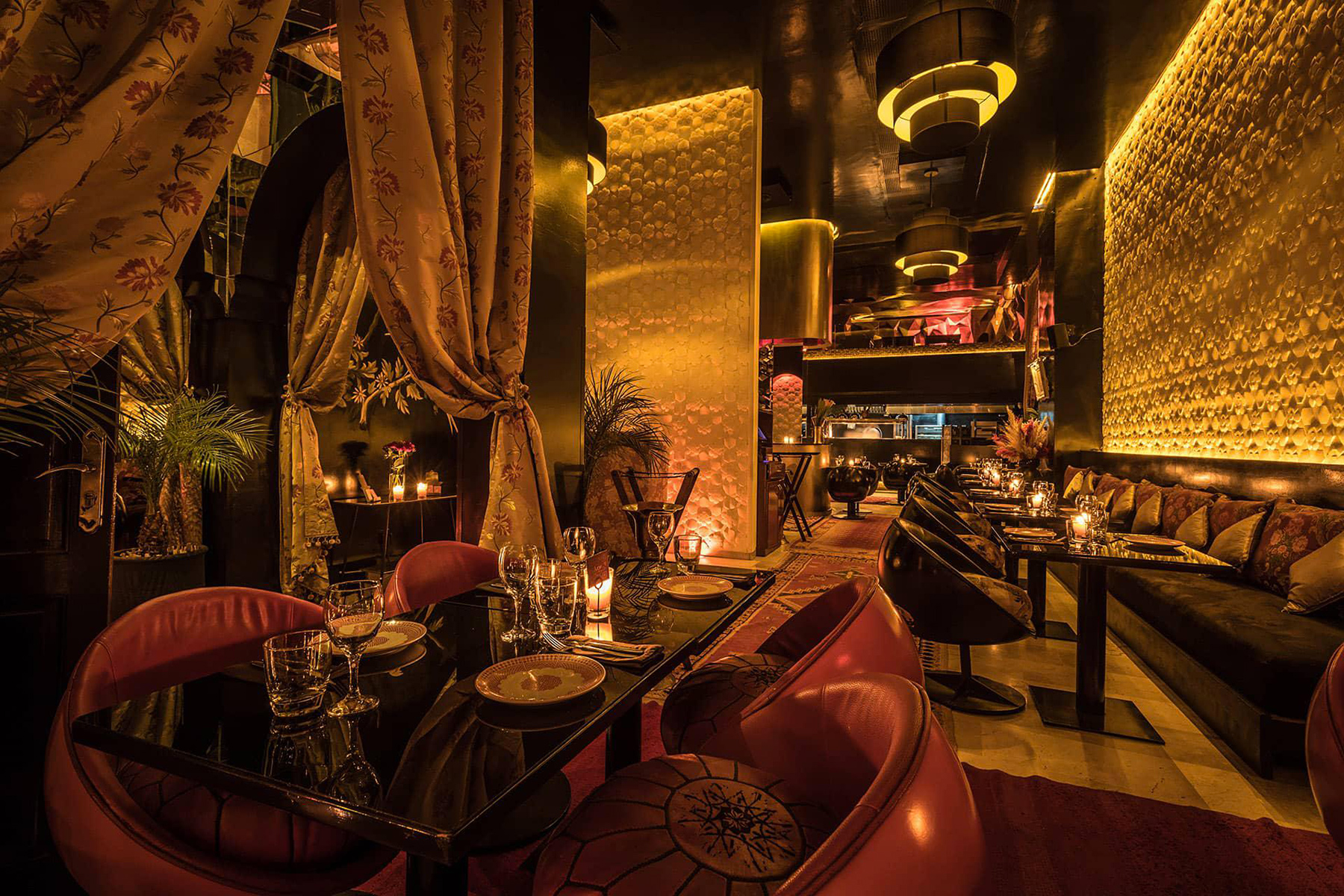 Marcel Chiche – Owner
« Ce projet de design global entre dans une logique d'esthétisation et de formalisation fluide et sans ruptures pour offrir la vision d'un Orient somptueusement moderne, international, loin du folklore et des clichés orientalistes. »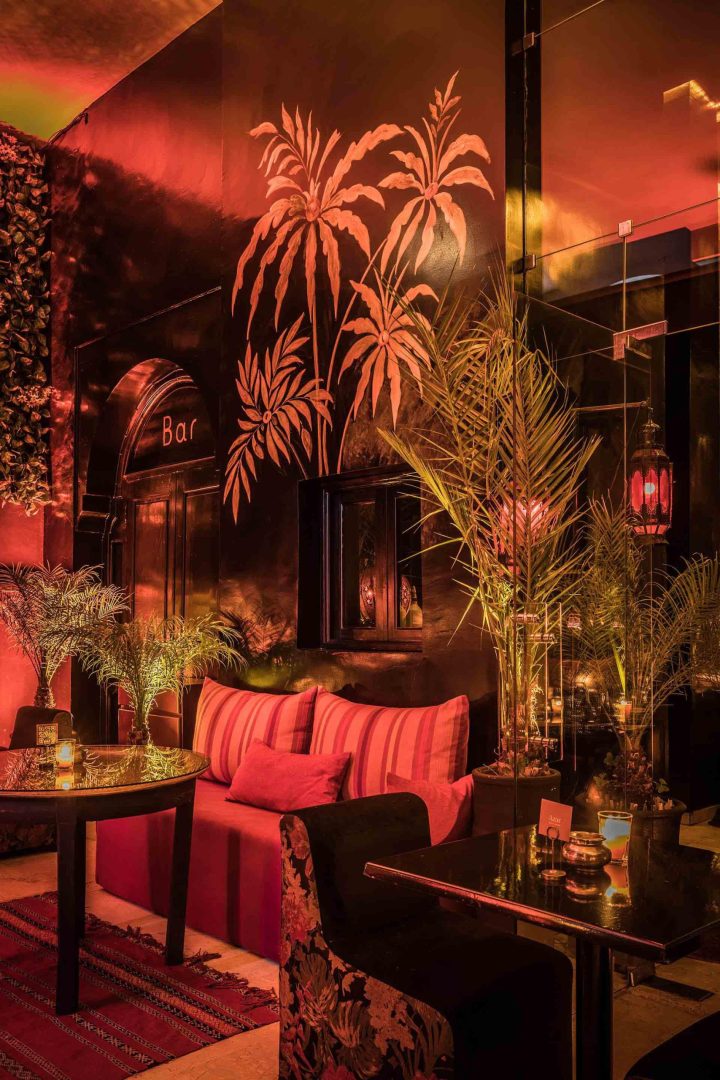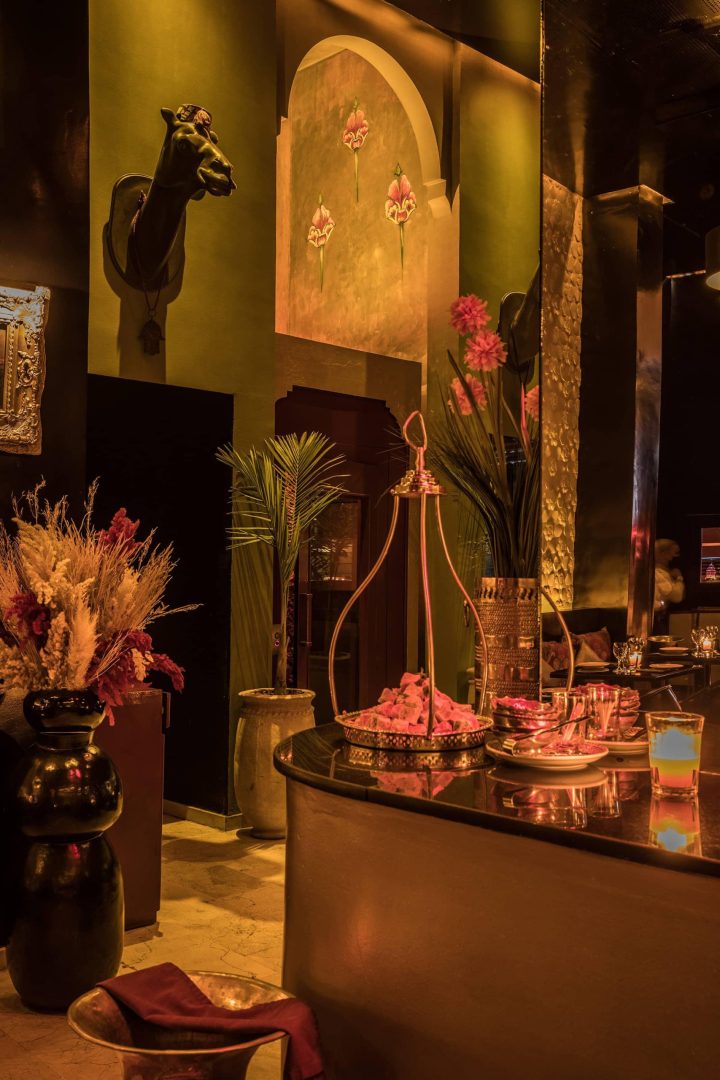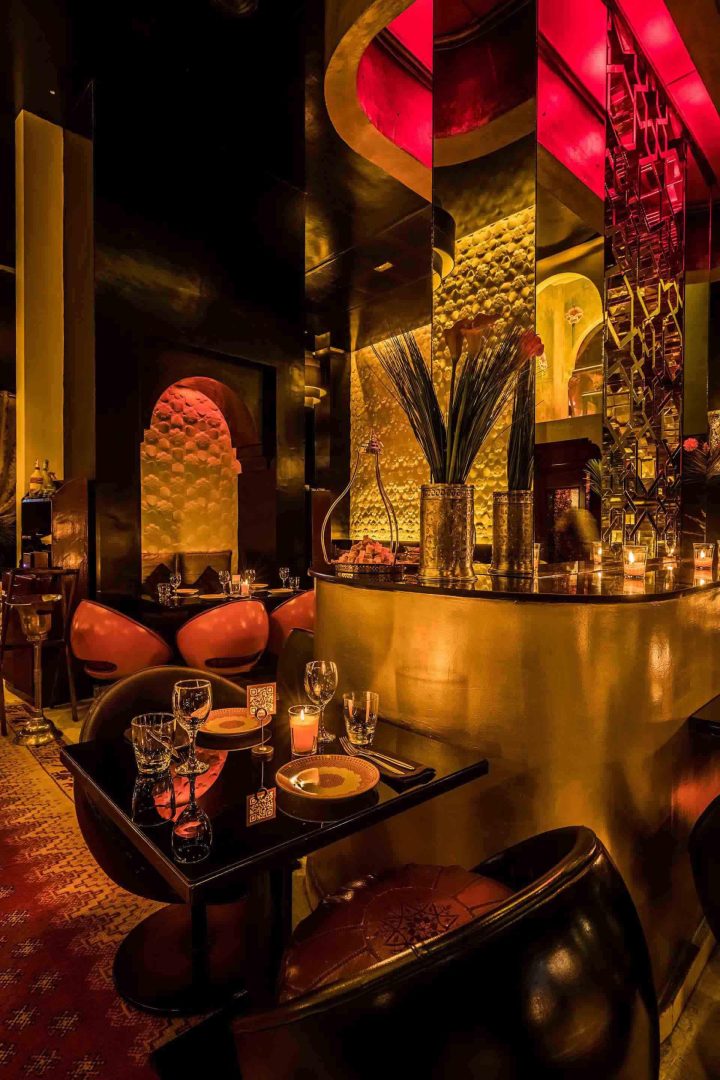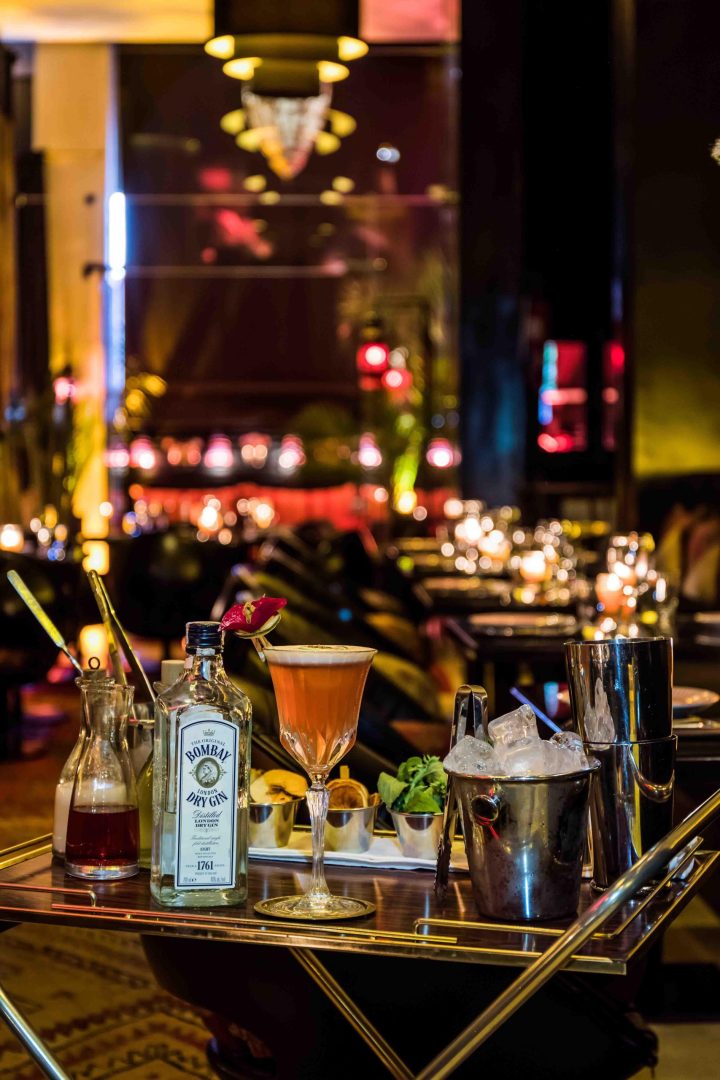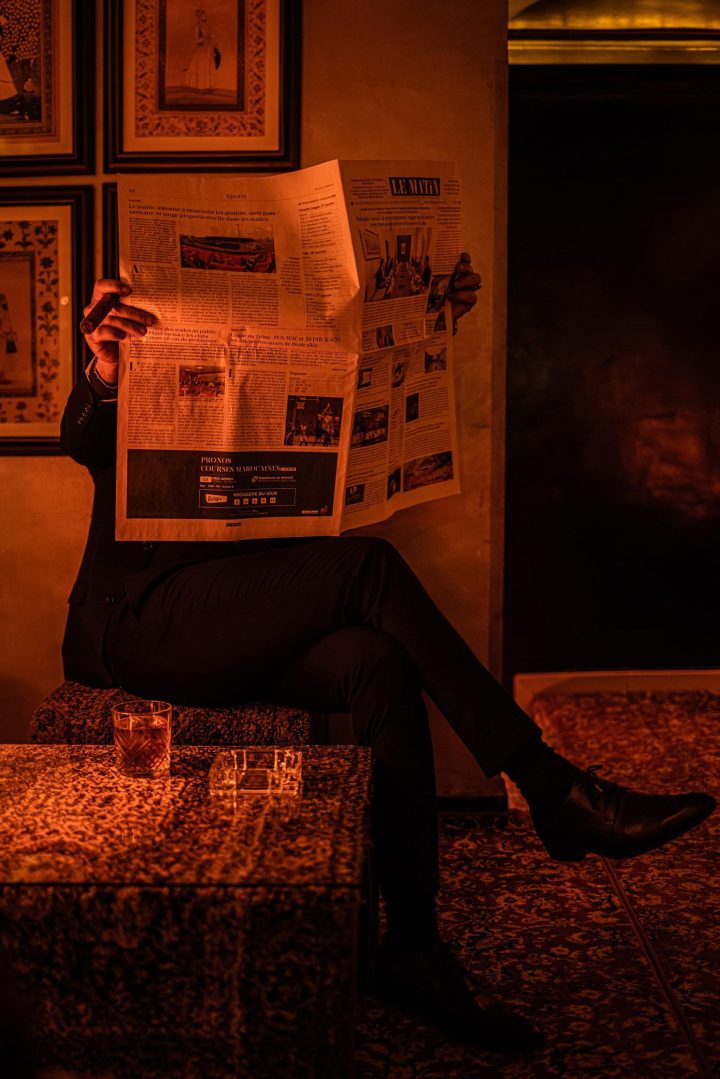 Through Younes' creative vision, a contemporary oasis of Moorish aesthetic was born. Combining functionality and ergonomics to create an inviting place where one can rest with ease, this magical environment has been thoughtfully designed through the use of volume patterns that play tricks on light for maximum effect.
WORK DONE / TOOLS USED
Global design.
Strategic research.
Production of furniture and decorative objects.
Space planning.
Colour, material and finishing.
Sourcing and testing of components.
DESIGN ADDED VALUE
Enhancing a place.
Stand out.
Generate renewed attention from customers.
Providing the visitor with a rich and unique experience.
Promote Moroccan craftsmanship and know-how.