BELEK
Modularity for moving things
TYPE
Modular tricycle for moving things
Younes noticed that two-wheelers in the medina of Marrakech are used to transport both people and goods, yet their shape is hardly tailored for cargo. As a response, Belek was created as an innovative transportation project with functions driving its form.
The Belek tricycle is the perfect solution for individuals seeking light mobility. It's ergonomic design and functional features come at an affordable price with no extra costs to our environment.
Approved to international standards, the Belek tricycle received the Marc Charras Creation & Invention Prize at the Saint-Etienne International Design Biennial in 2006.
⟶ L. 120 x l. 67 x H. 72 cm. Welded aluminium structure.
Younes Duret – Marseille Design Méditerranée
« Il s'intégrerait parfaitement à d'autres environnements extérieurs, en Inde, en Chine, et ailleurs. »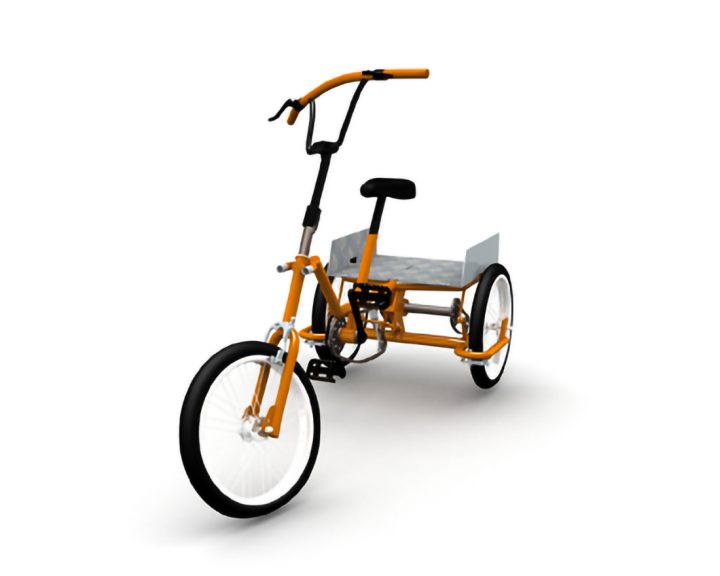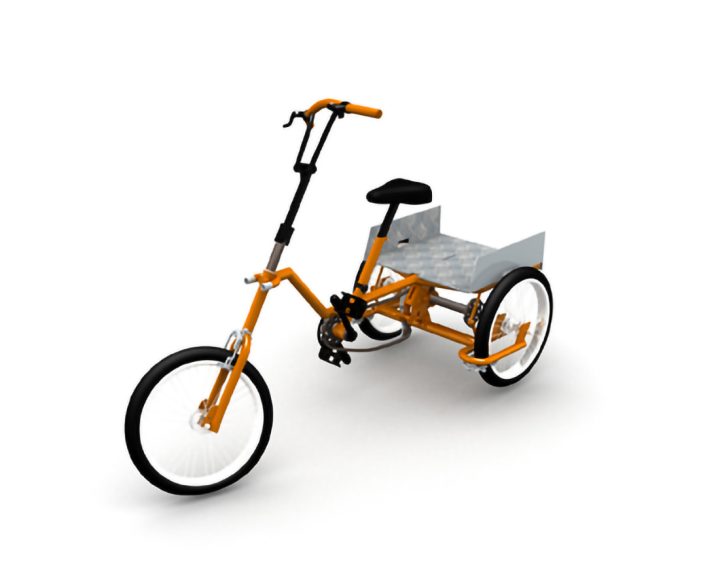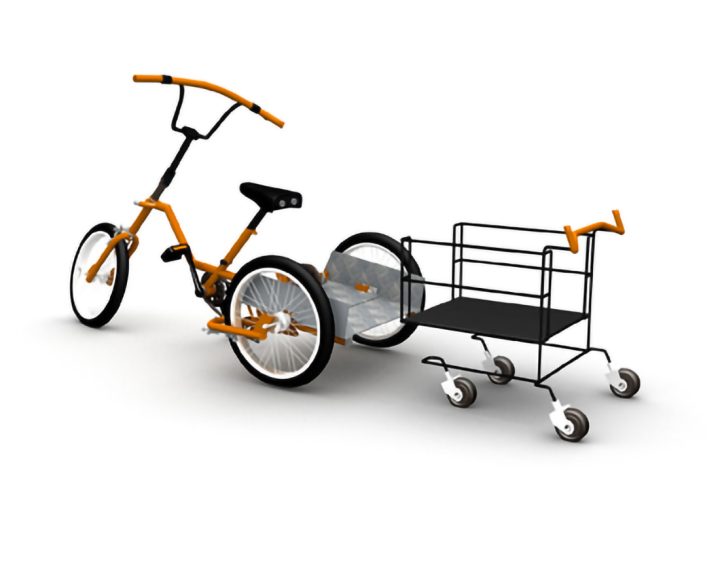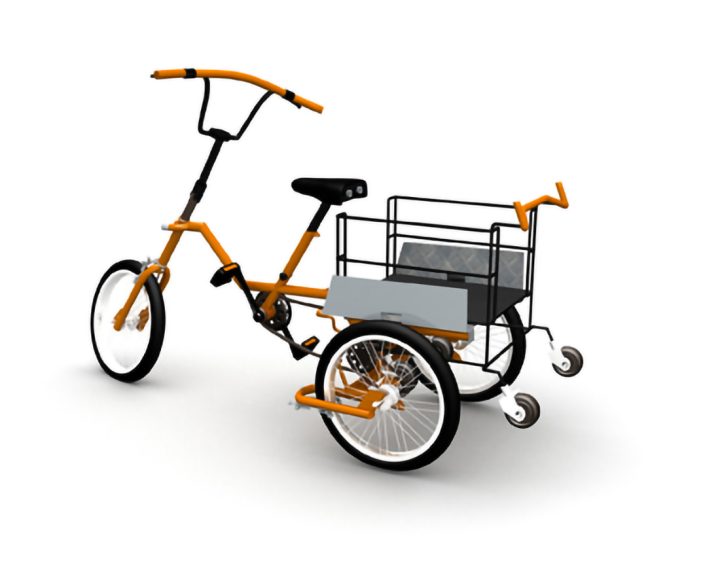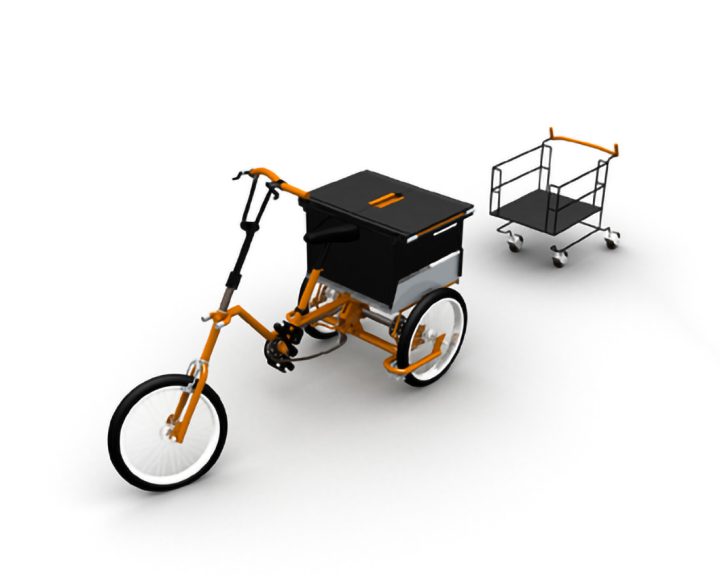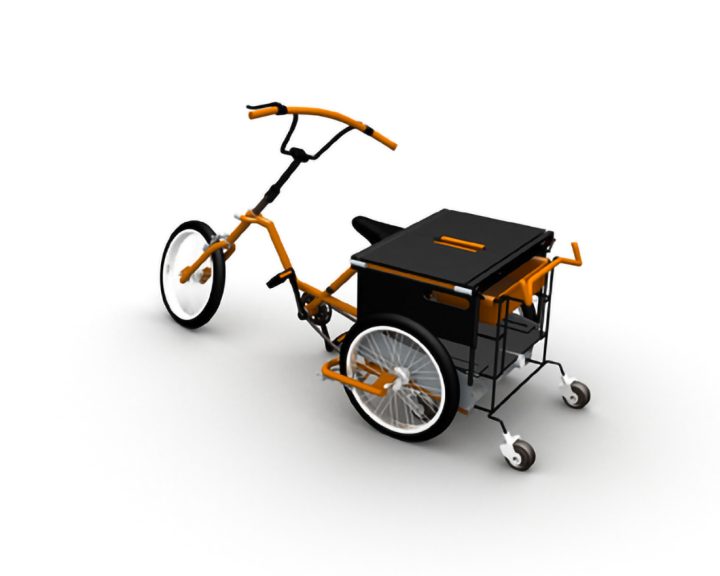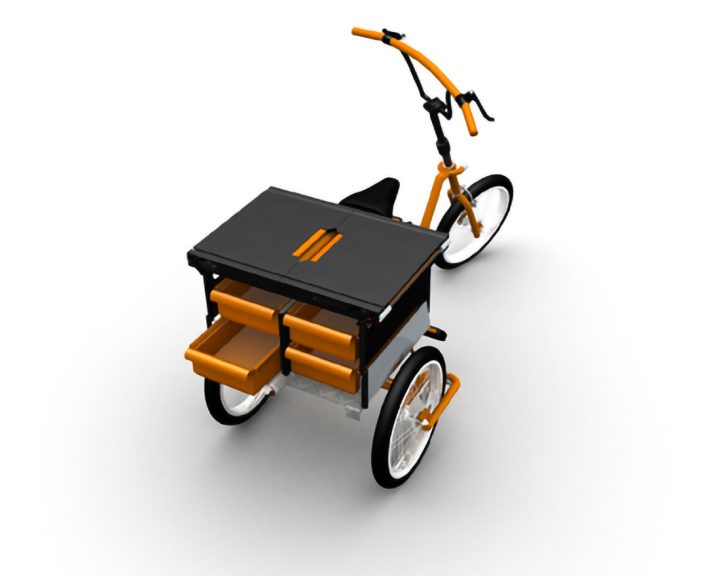 The Belek tricycle was designed as part of Younes Duret's end-of-study project at ENSCI / Les Ateliers. Supervised by Serge Mouangue, a designer working for Renault, Younes was congratulated by the ENSCI for the design of the tricycle.
The tricycle was first presented to the public at the Saint Etienne design biennial and received the "Création & Invention Marc Charras" prize in 2006.
WORK DONE / TOOLS USED
Industrial design.
Transportation design.
Form and function development.
Digital design.
Manufacture of a prototype.

DESIGN ADDED VALUE
Modular.
Ergonomics and functionality.
Inexpensive and environmentally friendly use.