Boussa
Comfort and sensuality
Ultra cozy, Boussa is a armchair that borrows its aesthetics from the wide mdamma that are used as belts for traditional Moroccan caftans.
Bringing together cutting-edge innovation and classic Moroccan crafts, the Boussa armchair is an expression of modernity with a rich history. This collaboration between traditional craftsmanship and contemporary design allows for complete customization – choose from a variety of coverings, materials, shades or varnishes to create your ideal seating experience.
⟶ Armchair H. 95 x P. 80 x l. 80 cm.
Colour of the back legs: Yellow (or on request).
Wood type of front legs: walnut / beech / oak.
Fabric: white bouclette (or on request).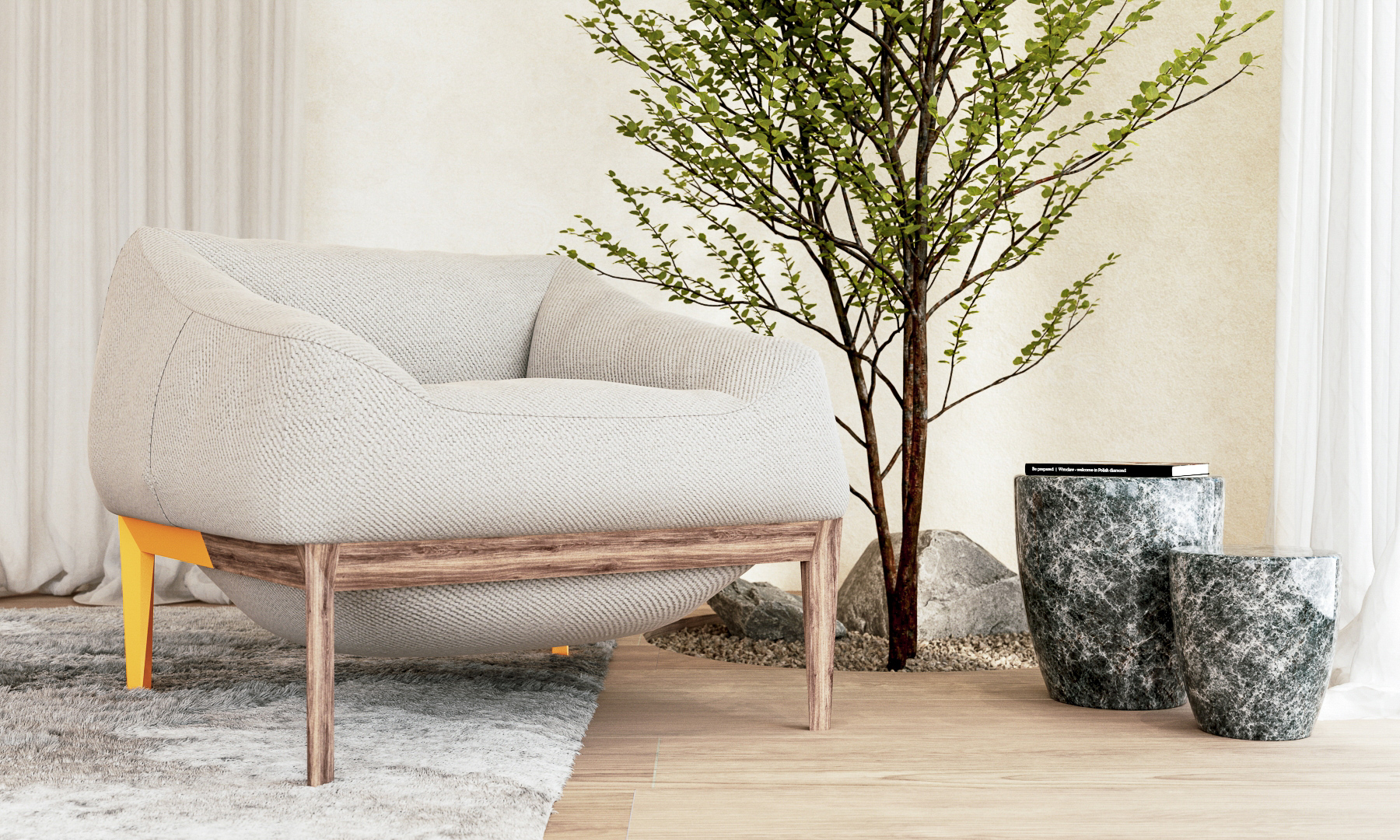 Used to refine the waist by tightening it to sublimate the woman's curves and slim down her figure, the principle of this accessory is applied here to the object's base whose unusual height and strict verticality increase the removable seat's impression of comfort and sensuality, thus making it seem to throne voluptuously on a pedestal.
WORK DONE / TOOLS USED
Strategic research.
Rhino & 3DS Max.
Design & Crafts.
Colour, materials and finish.
DESIGN ADDED VALUE
Promote Moroccan craftsmanship and know-how.
Differentiating.
Provide the user with a rich and entertaining experience.