Canoun
Eco-friendly heater
CLIENT
Competition project
TYPE
Thermal inertia heater
Canoun is an innovative heater created from eco-friendly materials. Combining ceramic and recycled plastic, it utilizes the thermal inertia principle through linen cushions filled with cherry pits to disperse warmth in your home. Not only that but these same cosy cushion can be used away from the base; perfect for easing aches & pains or warming cold body parts on chilly days!
Canoon adds a whole new experience to the heater with its Actilux technology. It offers bright, expressive lights colors at your fingertips – from intense reds and blues to crisp white light – simply by the gentle press of your hand!
Elegant, refined and ingenious, it has a bonus feature on its top: a scent burner.
Younes Duret started with a simple observation: resistance heaters consume a lot of electricity and are not aesthetically pleasing – in fact, people try to hide them! He therefore took up the principle of auxiliary heating by improving the shape, the ergonomics and, above all, the electricity consumption.
⟶ 45 x l. 35 x H. 29,4 cm
Thermal inertia heater.
Adjustment by touch control (Actilux technology).
Ceramic outer shell. Interior made of recycled plastic (PET).
Raw linen cushions filled with cherry seeds.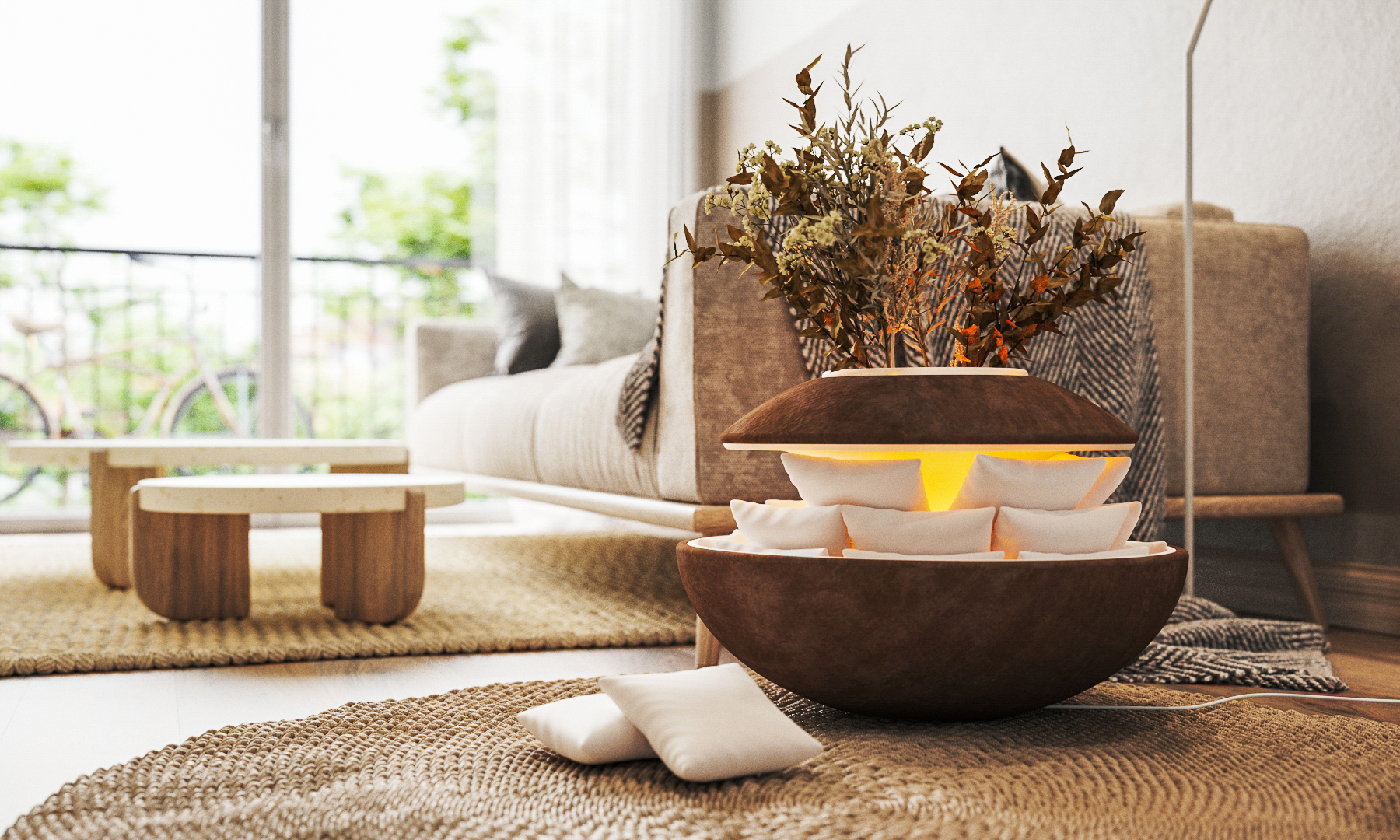 Younes Duret
« A l'image du tricycle Belek, j'ai créé Canoun en m'inspirant des objets qui, historiquement et intelligemment, composent et améliorent le quotidien des Marocains.. »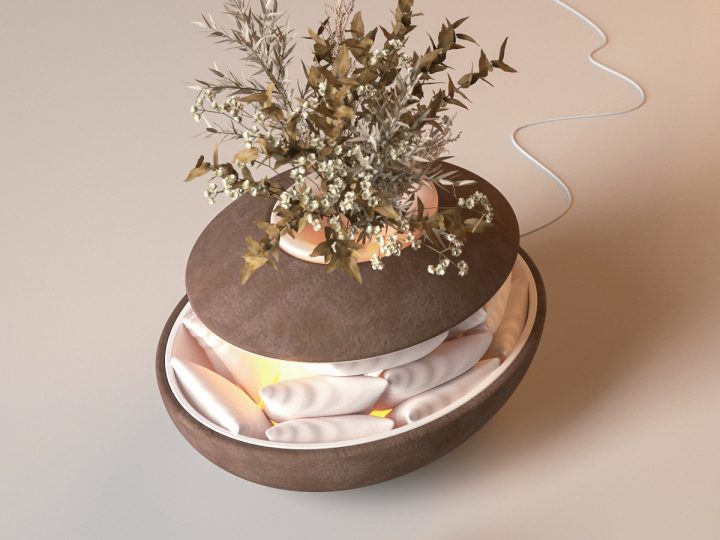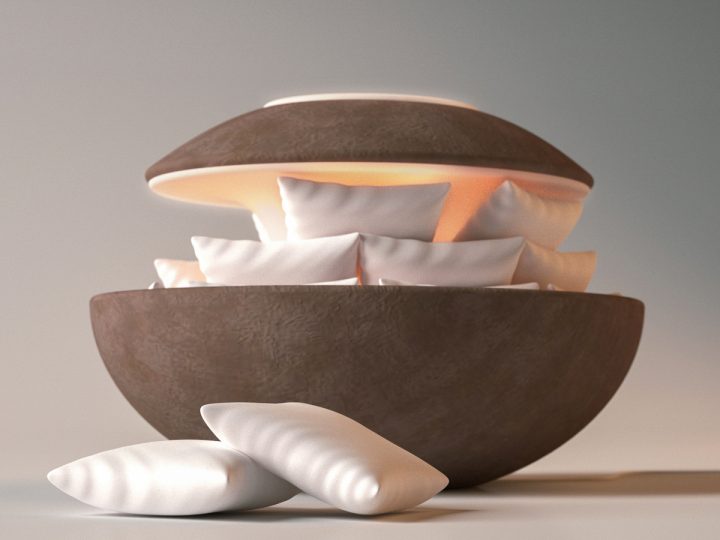 Designer Younes Duret's inspiration is the canoune: a hollow earthenware pot, very common in North and West Africa, sometimes decorated, used as a brazier for cooking food with charcoal.
In today's modern world, even the long-forgotten cherry stone bag has been given a fresh new look. With Canoun's elegant design and ability to heat right within its storage space, this beloved accessory is now easier than ever to use – no kitchen trips necessary!
WORK DONE / TOOLS USED
Product Design.
Strategic research.
Rhino & 3DS Max.
Colour, material and finishing.
DESIGN ADDED VALUE
Developing new products.
Enhance and modernise traditional crafts.
Produce in an eco-responsible way.
Stand out.
Provide the user with a rich and entertaining experience.