Fine Lalla Collection
Delicious concentrate of Morocco in your home
CLIENT
Fine Lalla Collection
Step into the vivacious world of Fine Lalla Collection, a furniture concept that captures all the charm and essence of Morocco. With its inviting warmth and multi-sensorial appeal, it's an adventure you'll never forget—one full of surprises to captivate your senses every day as if time stands still.
Step into an imaginative realm of lighthearted fun with the Fine Lalla furniture collection! Featuring delightful chairs, sofas and tables in characteristic round shapes and cheerful colors, you can take your living space to a whole new level.
For those looking for something truly unique, why not consider Camely – Directly i
nspired by Magis
' lovable Puppy? Without its incredible characteristics this Arab-world iconic beast would never have conquered the desert – just like without it you'll never quite be able to achieve full interior bliss!
This collection of furniture is crafted with utmost care and precision. Featuring solid beech wood, each piece has been carved on a lathe to achieve the finest finish available – even offering easy replacement as its legs can simply unscrew!
Handmade by Moroccan master craftsmen.
⟶ 3-seater sofa: 195 x 70 x 87 cm.
Solid beech wood. Fabric covering. Fully upholstered backrest.

⟶ Coffee table: 70 x 40 x 37 cm.
Solid beech wood. White lacquered table top.
⟶ Chair: 37 x 40 x 70 cm.
Solid beech wood. Fabric cushion. White lacquered backrest.
⟶ Tall table: 60 x 60 x 73 cm.
Solid beech wood. White lacquered table top. Base in brushed stainless steel.
⟶ Camely: available in 2 sizes. 50 x 24 x 29 cm. 90 x 43 x 51 cm
Sculpture in moulded and lacquered resin.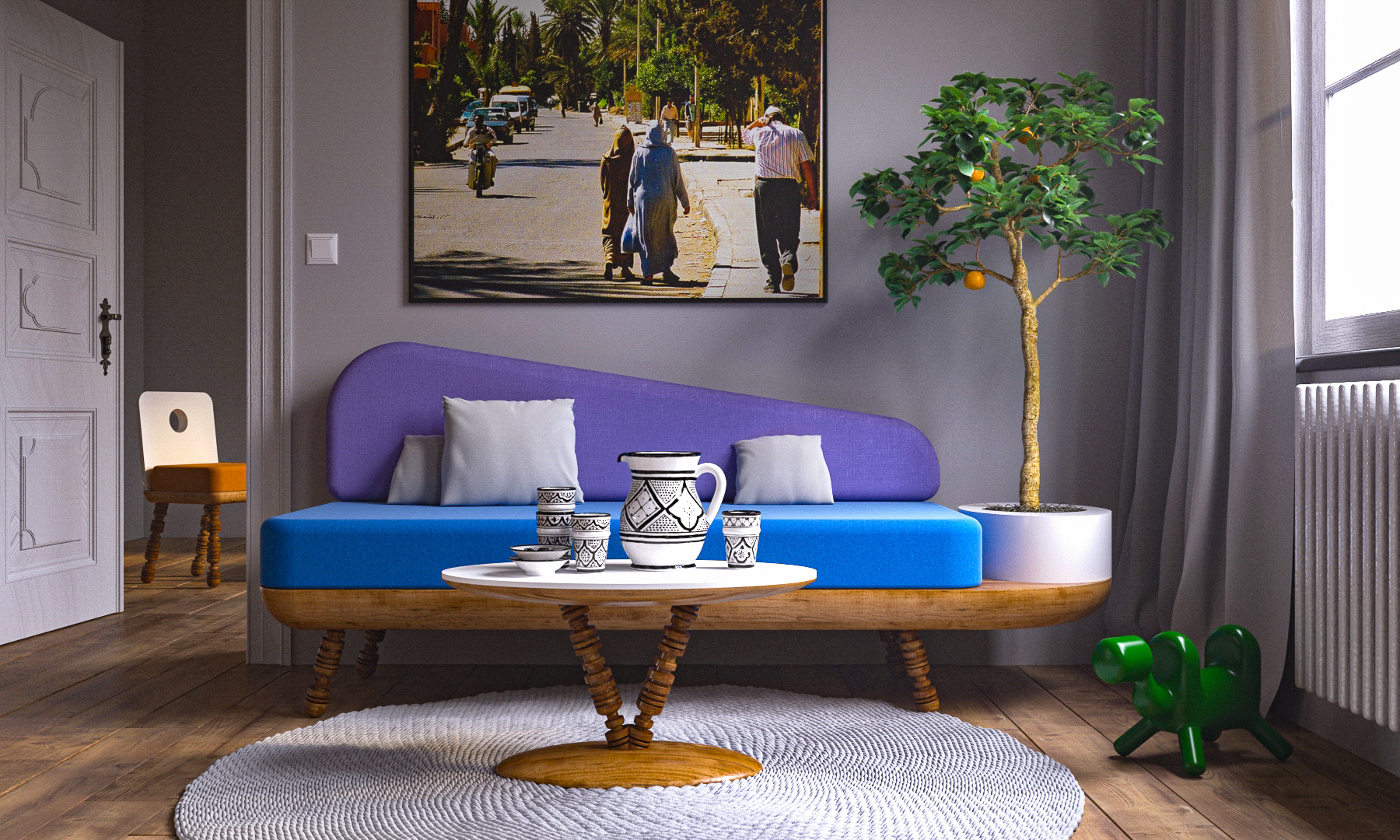 Hugues Roy – L'officiel Maroc
«

"

Fine Lalla Collection

"

est un savoureux concentré de Maroc formalisé autour du concept de "ruelle marocaine". Suresthétisation ludique et joyeuse où filtre l'émotion des premières découvertes d'un enfant ébloui. »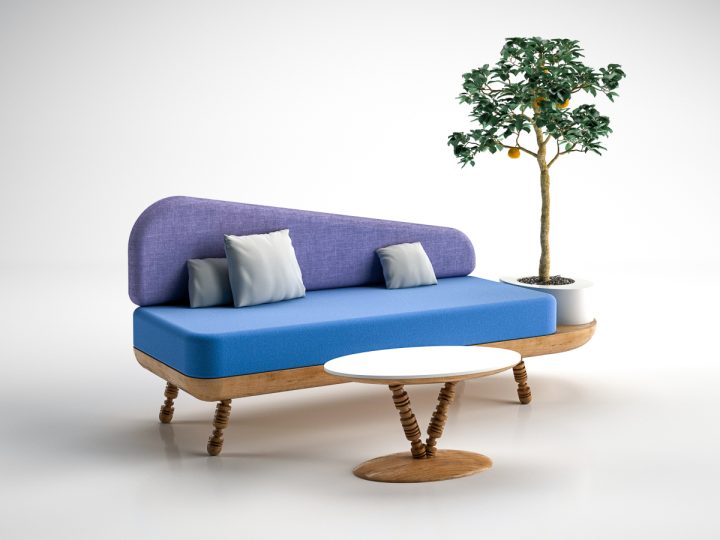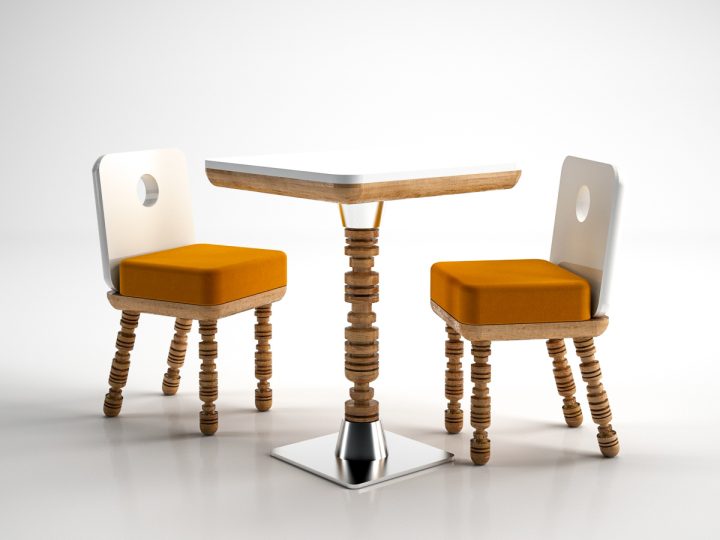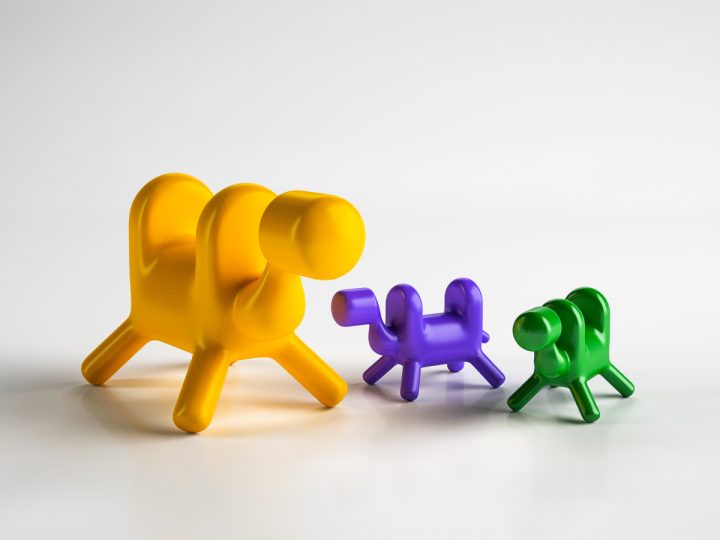 The Fine Lalla furniture collection was created as part of the design project for a restaurant of the same name.
Fine Lalla ? is runner-up in the Grand Prix des Jeunes Créateurs du Commerce (Unibail-Rodamco)
For the 6th consecutive year, the jury of the Grand Prix des Jeunes Créateurs du Commerce has just rewarded the three best promising and innovative commercial concepts.
2nd Prize: Fine Lalla? The second prize was awarded to a new fast-food chain that offers all the pleasures of Moroccan cuisine. Fine Lalla ? will benefit from the provision of a shop in a major Unibail-Rodamco centre, with the right to enter paid for and no rent charged for the first six months of operation, for an equivalent value of 400,000 Euros.
WORK DONE / TOOLS USED
Global design.
Strategic research.
Production of furniture and decorative objects.
Space planning.
Colour, material and finishing.
Sourcing and testing of components.
DESIGN ADDED VALUE
Enhancing a place.
Stand out.
Generate renewed attention from customers.
Providing the visitor with a rich and unique experience.
Promote Moroccan craftsmanship and know-how.