Fine Lalla ?
Delicious concentrate of Morocco in your home
TYPE
Moroccan caterer & restaurant
Our design studio is proud to introduce its first-of-its-kind global project called 'Fine Lalla ?' – a perfect blend of Morocco and Paris. Experience the exotic taste sensation with this fast food restaurant, pastry counter, grocery corner bazaar or juice bar for an unforgettable culinary journey!
With its concept rooted in the traditional yet enchanting alleyways of Morocco, this place follows a joyful and playful aesthetic where visitors feel like children discovering something new. It's an evocative crossroads of social links that fosters meaningful human interactions.
Fine Lalla? is a creative and quality-driven catering, pastry, and Moroccan deli brand. The brand is committed to providing customers with an exquisite culinary experience in a convenient "ready to eat" style. Their mission is to make the flavors of Morocco more accessible than ever before so that everyone can discover its richness through the products as well as commercial & human approach!
⟶ Retail / Commercial space: Creating a flexible, innovative space design to extend the restaurant chain's reach across the country. From stylish décor and modern furnishings to specialized materials for each location – Our goal was to build dynamic spaces that offer an unforgettable dining experience.
⟶ Brand positioning & visual communication: Name, logo, graphic guidelines.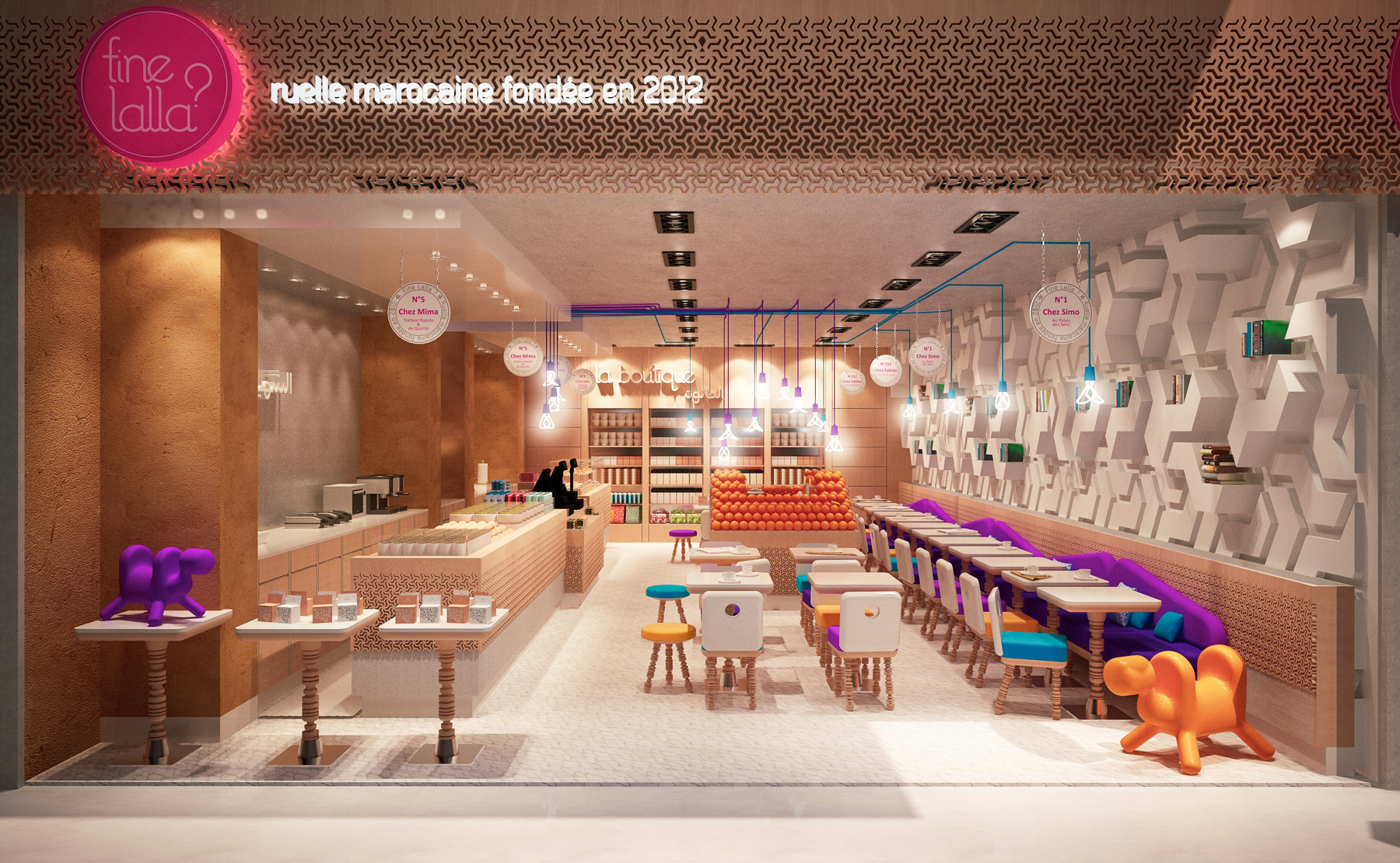 Catherine Bézard – Marie France Magazine
« Couscous, tajines, cornes de gazelle et ambiance cosy, on court chez Fine Lalla. »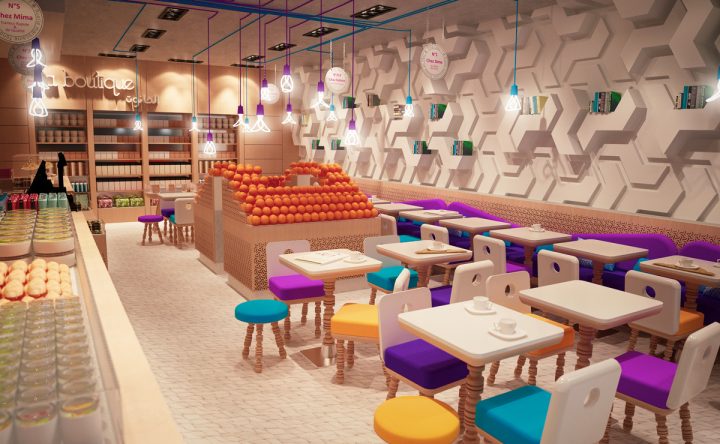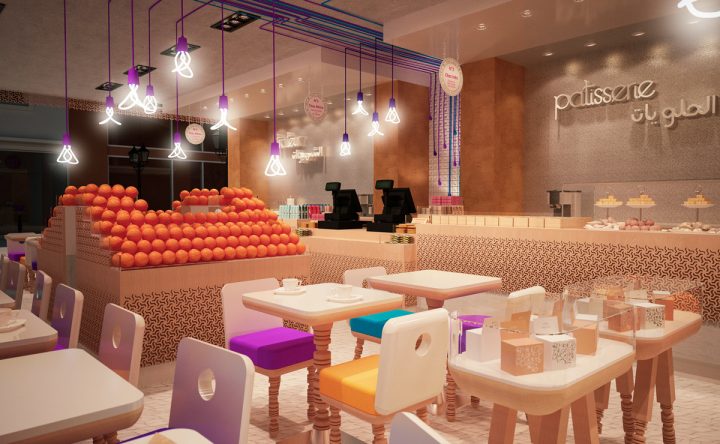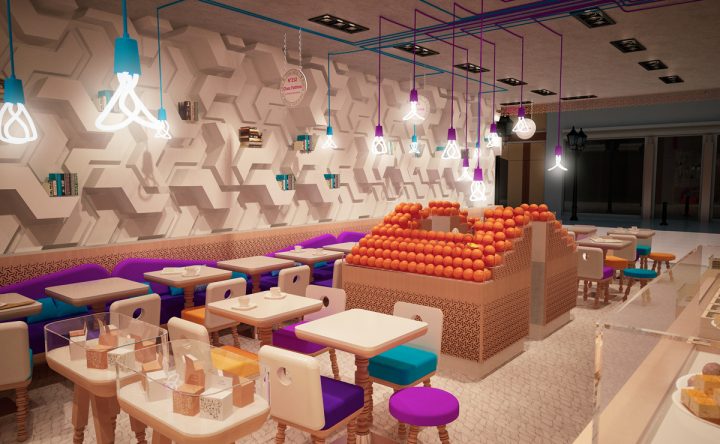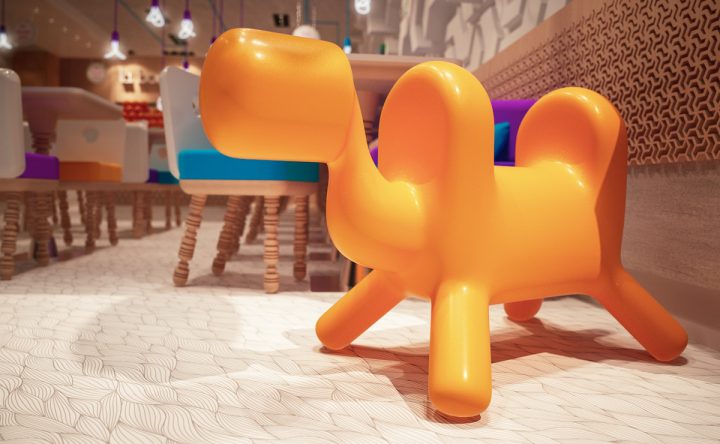 The Fine Lalla furniture collection was created as part of the design project for a restaurant of the same name.
Fine Lalla ? is runner-up in the Grand Prix des Jeunes Créateurs du Commerce (Unibail-Rodamco).
For the 6th consecutive year, the jury of the Grand Prix des Jeunes Créateurs du Commerce has just rewarded the three best promising and innovative commercial concepts.
2nd Prize: Fine Lalla? The second prize was awarded to a new fast-food chain that offers all the pleasures of Moroccan cuisine. Fine Lalla ? will benefit from the provision of a shop in a major Unibail-Rodamco centre, with the right to enter paid for and no rent charged for the first six months of operation, for an equivalent value of 400,000 Euros.
WORK DONE / TOOLS USED
Global design.
Strategic research.
Production of furniture and decorative objects.
Space planning.
Colour, material and finishing.
Sourcing and testing of components.
DESIGN ADDED VALUE
Enhancing a place.
Stand out.
Generate renewed attention from customers.
Providing the visitor with a rich and unique experience.
Promote Moroccan craftsmanship and know-how.