Hanoot Bar
An original creation on the theme of oriental cabaret
Hanoot is the Azar Restaurant's lounge bar in Marrakech. In this urban venue, a club located in the basement, a playful and alternative exploration of the arabic cabaret concept and the idea of the moroccan colloquial daily routine. Coming down the stairs, carpets hung on the walls, a hidden door that leads you to the vip room. All around are Chamooo trophies wearing tarbouches (hats) watching over this unusual space where the carpet turns into a table, the street cart becomes a sofa, the DJ booth a flying carpet and where water-carriers, horse-drawn carriages, baboosh shops and spice markets appear on the walls all the way to the restrooms
This unique venue showcases the cultural heritage of Morocco with a twist. From traditional carpets becoming tables, to DJs booths taking on new life as flying rugs, every area has been transformed into an homage to Moroccan culture and charm – even in its bathrooms!
⟶ 260 m² space with 34 m² private lounge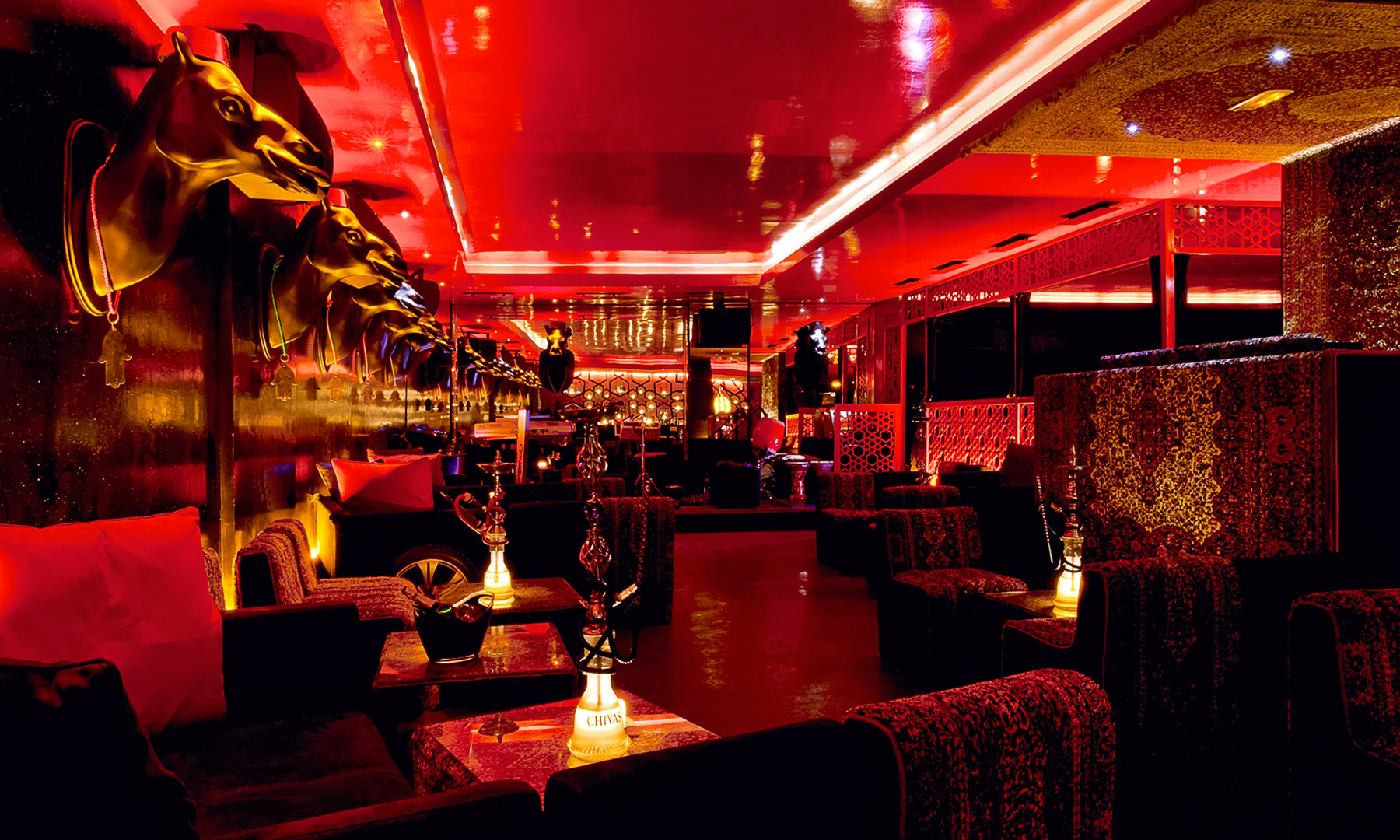 Marcel Chiche – Owner
« Ce projet de design global entre dans une logique d'esthétisation et de formalisation fluide et sans ruptures pour offrir la vision d'un Orient somptueusement moderne, international, loin du folklore et des clichés orientalistes. »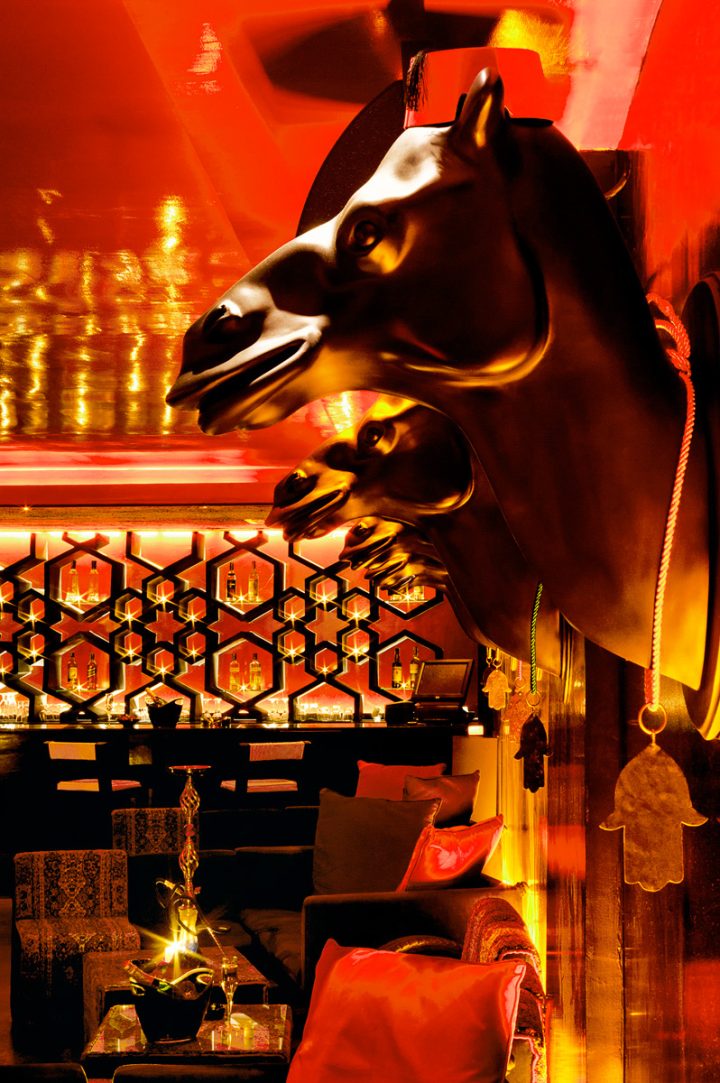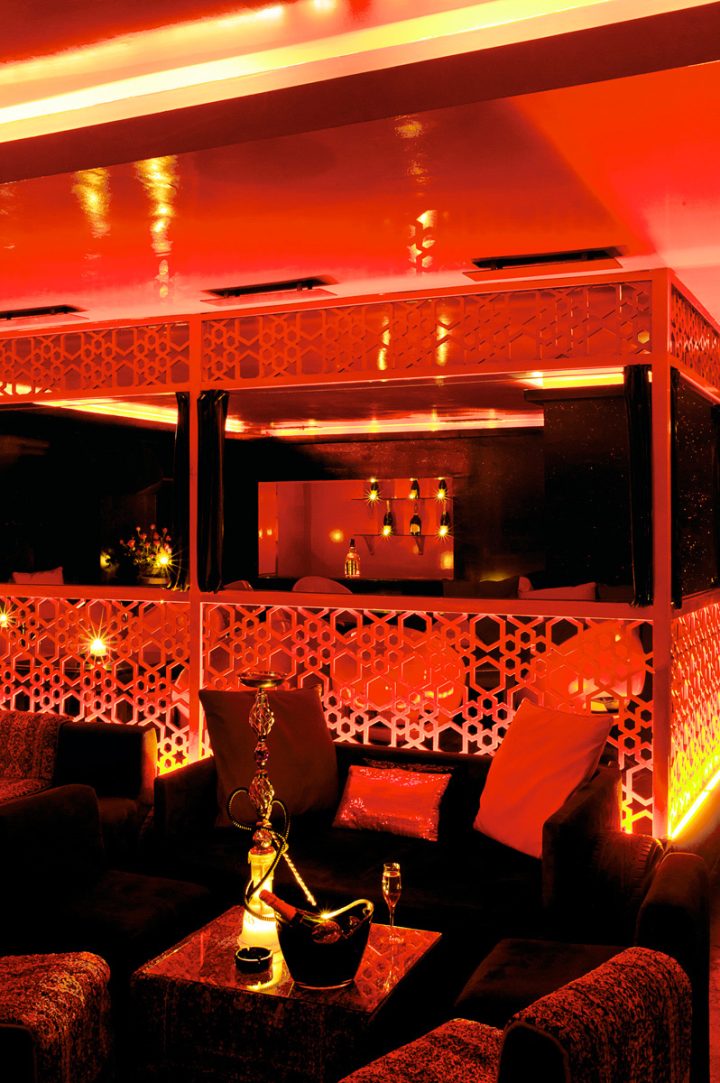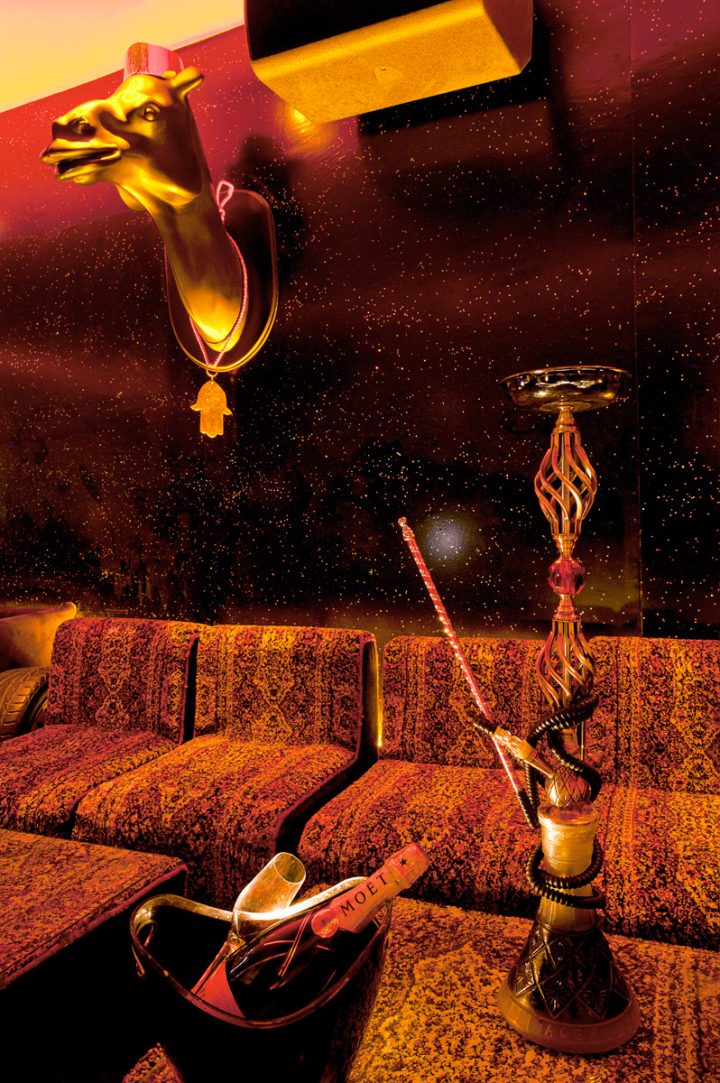 Inspired by the overlooked beauty of Moroccan life, Designer Younes Duret has captured a unique perspective on seemingly mundane elements. From opulent palaces and bustling medinas to creative ingenuity in everyday scenes – his work reveals playfulness meets amusement through clever winks that celebrate Morocco's culture!
WORK DONE / TOOLS USED
Global design.
Strategic research.
Production of furniture and decorative objects.
Space planning.
Colour, material and finishing.
Sourcing and testing of components.
DESIGN ADDED VALUE
Enhancing a place.
Stand out.
Generate renewed attention from customers.
To offer the visitor a rich and entertaining experience.
Promote Moroccan craftsmanship and know-how.