Hez l'Kas
The tea glass in the age of "inducraft"
TYPE
Tableware & crockery
No more burning your fingers with a hot glass of tea – Hez l'Kas is the eco-friendly solution! This 3D printed handle uses a semi-flexible material and assembles around traditional Moroccan glasses, providing an easy way to enjoy a warm beverage safely.
Through 3D printing technology, products are crafted with precision and efficiency by layering materials one atop the other to create tangible objects. This additive manufacturing process allows for large-scale production without sacrificing quality or accuracy of final parts.
⟶ L. 4 x l. 7,6 x H. 5 cm. Available in various colours. 3D-printed semi-flexible TPU, rated with a Shore hardness of 95A.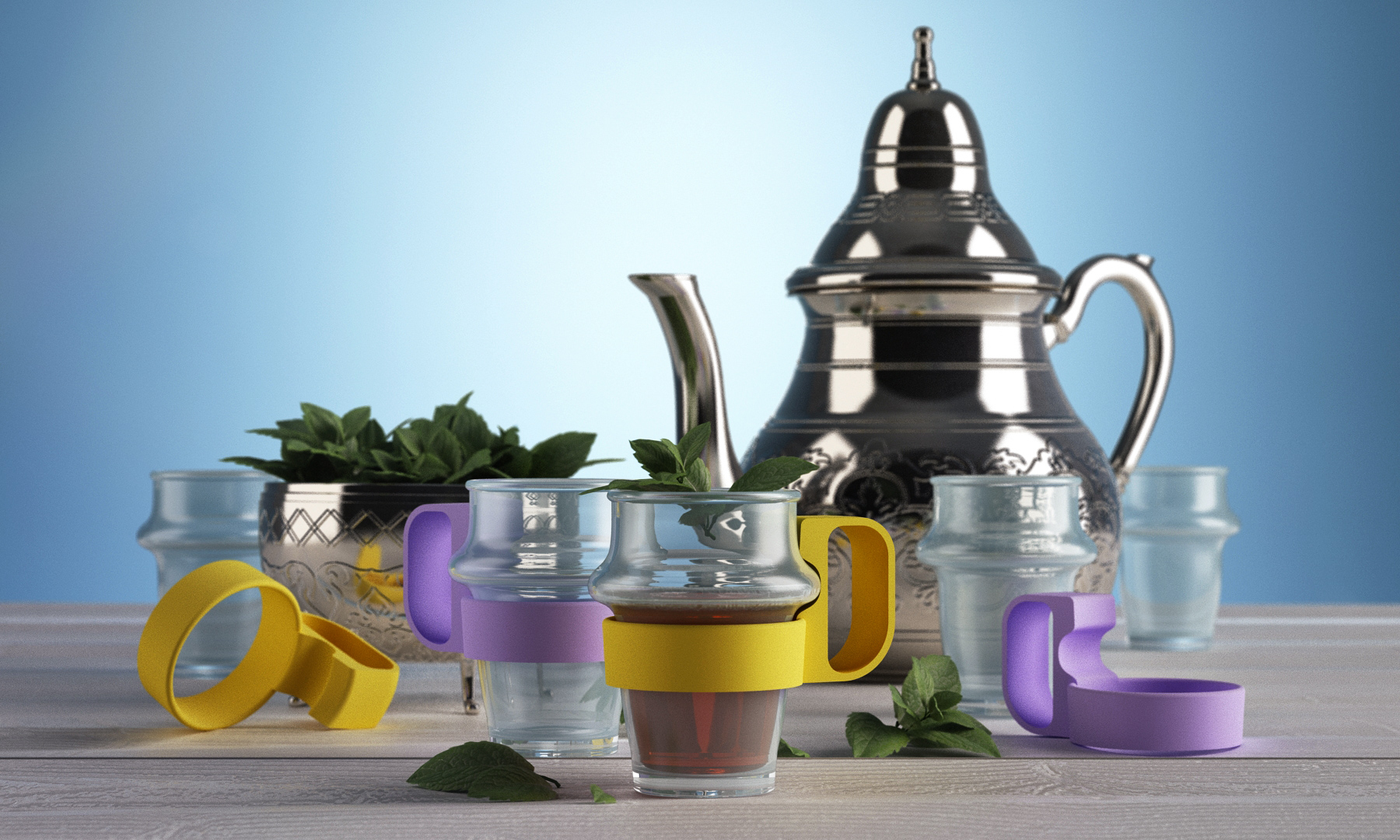 Gabriel Martel – ID Prestige
« Avec Hez l'Kas, Younes prouve qu'en associant intelligemment deux produits issus de deux mondes totalement différents, le projet peut réconcilier artisanat et industrie. La cohabitation est possible quand elle est rondement menée, de l'idée au produit fini. »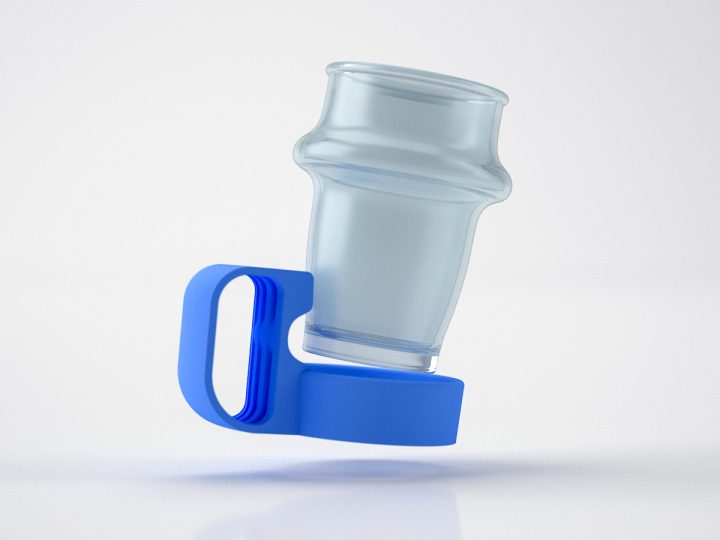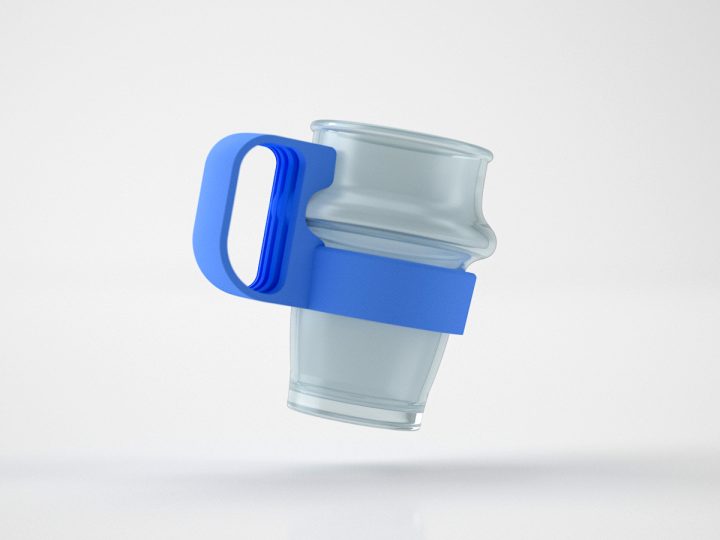 Hez l'Kas embraces Moroccan culture by preserving the craftsmanship of traditional tea glasses. Continuously striving to stay true to Younes Duret's 'inducraft' approach, Hez l'kas is dedicated to elevating artisanal artifacts while ensuring its legacy through industrial innovation.
The object was previewed in the magazine ID Prestige – special issue signed Younes Duret published in 2017. Knowing the craze for tea in Morocco, the viability of this little handle is assured.
WORK DONE / TOOLS USED
Form and function development.
Design for rapid prototyping.
Industrial design.
Colour, material and finishing.
Sourcing and testing of components.
DESIGN ADDED VALUE
Developing new products.
Produce in an eco-responsible way.
Promote Moroccan craftsmanship and know-how.