LOMAR 966-212
What is past is gone, what you hope for is absent, but the present is yours
TYPE
Automatic movement watch
When contemplating an intricate project to design a "Cultural Edition" watch for Lomar, Younes Duret sought the most meaningful representation of time in Islamic civilization: he found it in geometric patterns. Repeated forms echo life's cyclical nature and inevitably illustrate the passing of time; Supporting this theme further are watch hands designed like swords – with the idea of 'splitting the time'.
On the back of the watch is an inscription engraved in Arabic meaning: "What is past is gone, what you hope for is absent, but the present is yours."
Lomar is a luxurious Saudi ready-to-wear brand created by the husband & wife duo, Loai Nassem and Mona Al Haddad. With their renowned stylist Christophe Beaufays at the helm of design innovation, Lomar has taken traditional cultural elements from its home country and crafted them with impeccable quality into stylish garments that have captured an international audience – making bold strides to fulfill ambitions for wider reach! They asked Moroccan designer Younes Duret to create something special: A one-of-a kind watch as part of their "Cultural Edition" series.
⟶ 966-212 Watch. 40mm diameter stainless steel case. leather bracelet.
⟶Miyota 9015 Mouvement: 24 rubis – Screen: Date, hour, minute, second – Shock absorbers for the pendulum – Precision: ~10 seconds per day – Power reserve: More than 42 hours
Loai Nassem – CEO Lomar
« As a brand, Lomar was able to recognize the artistry and finesse Younes Duret is renowned for in his work. »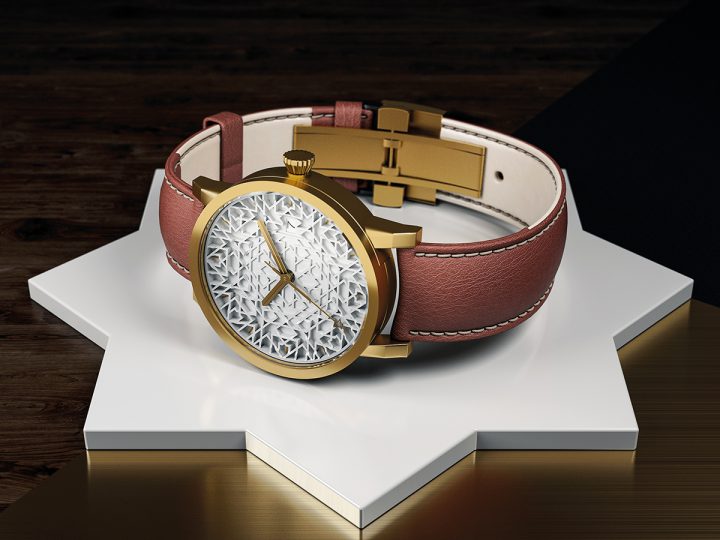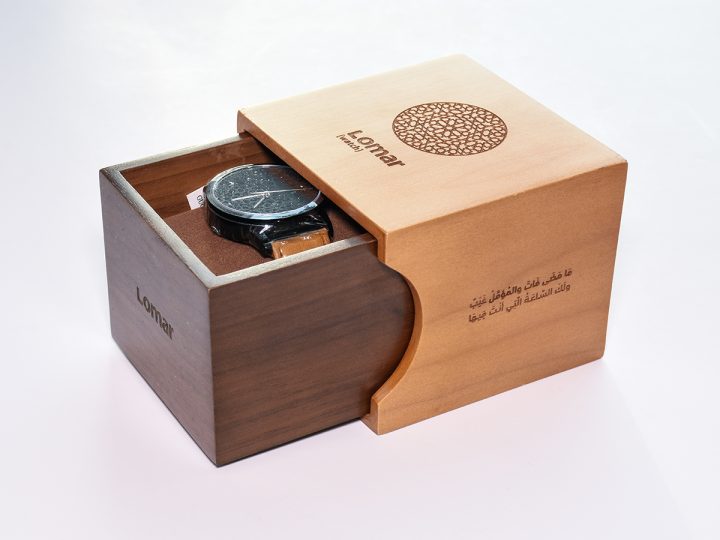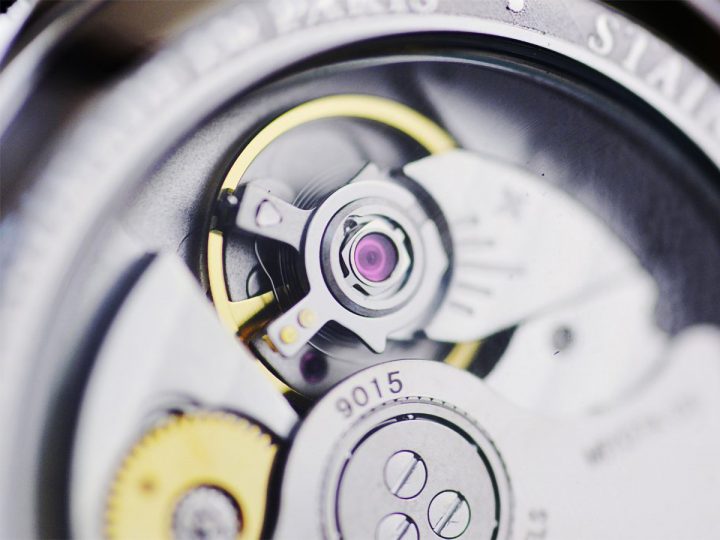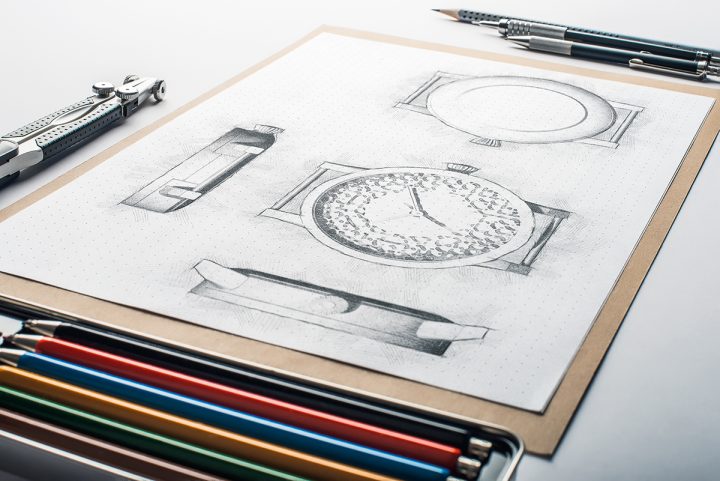 This 100% analogue watch has a very fine automatic movement. Indeed, watchmaking enthusiasts praise its robustness and reliability. The power reserve is 42 hours and it winds automatically using your wrist movements.
For the purists, the designer made a nod to Swiss watchmaking for this watch with mechanical and automatic movement: the antique crown!
WORK DONE / TOOLS USED
Form and function development.
Design for rapid prototyping.
Industrial design.
Colour, material and finishing.
Sourcing and testing of components.
DESIGN ADDED VALUE
Developing new products.
Integrate a cultural value.
Provide technical documents.
Extend the range of a brand.