TYPE
Scenography / Set design
Visitors had the unique opportunity to explore and discover renowned moroccan medieval city at this exhibition, held from December 21st 2021 to May 30th 2022. This dynamic metropolis featured a bustling currency workshop that influenced all of Maghrib Al-Aqsâ and beyond during the Middle Ages.
Younes Duret's approach to scenography was driven by a desire for maximum visitor engagement. His objective? To create an enchanting atmosphere capable of provoking awe, pride and other inspiring emotions.
Organisée par le Musée Bank Al-Maghrib, cette exposition tend à mettre en évidence le rôle financier que la ville de Sijilmassa a joué dans l'histoire du Maroc depuis sa fondation, au début de l'époque islamique, jusqu'à l'avènement de la Dynastie Alaouite.
⟶ Creation, design and manufacture of the entire scenography on a 340m² space.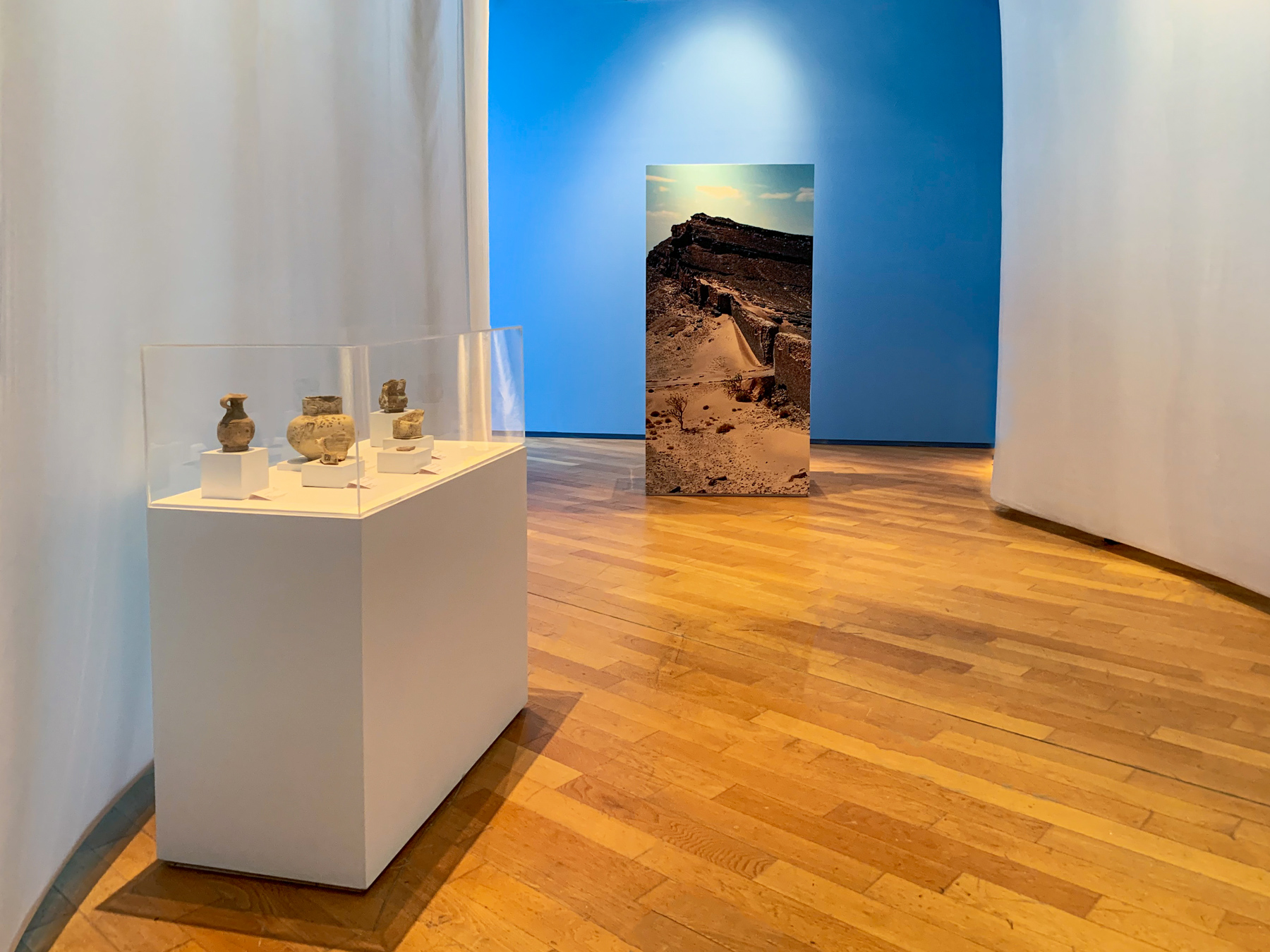 Déco Actuelle
« Une scénographie de Younes Duret pour dévoiler le mystère de Sijilmassa, une ville qui joue un rôle central au cœur de l'histoire du Maroc. A travers la manifestation artistique, Younes Duret expose la réalité et les grandes cultures de l'univers arabes. »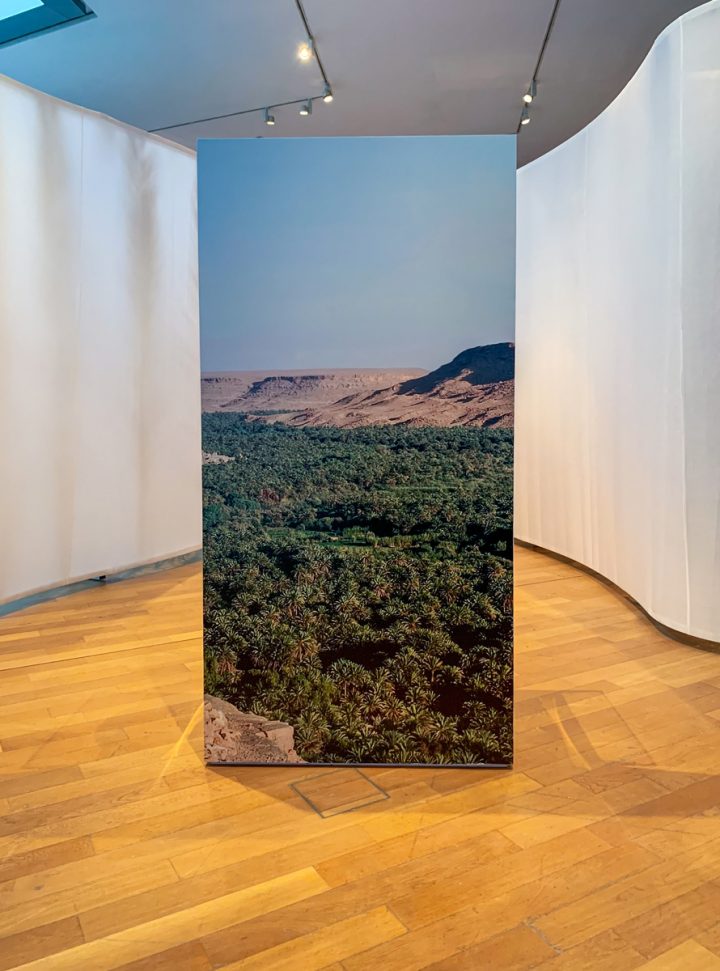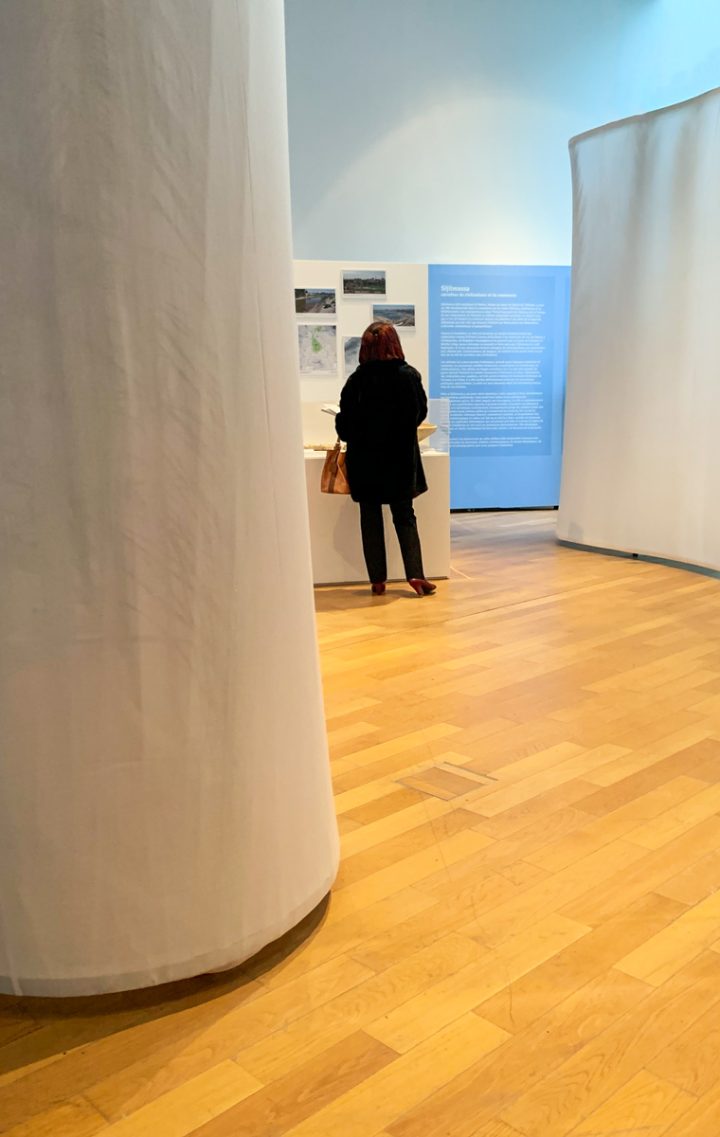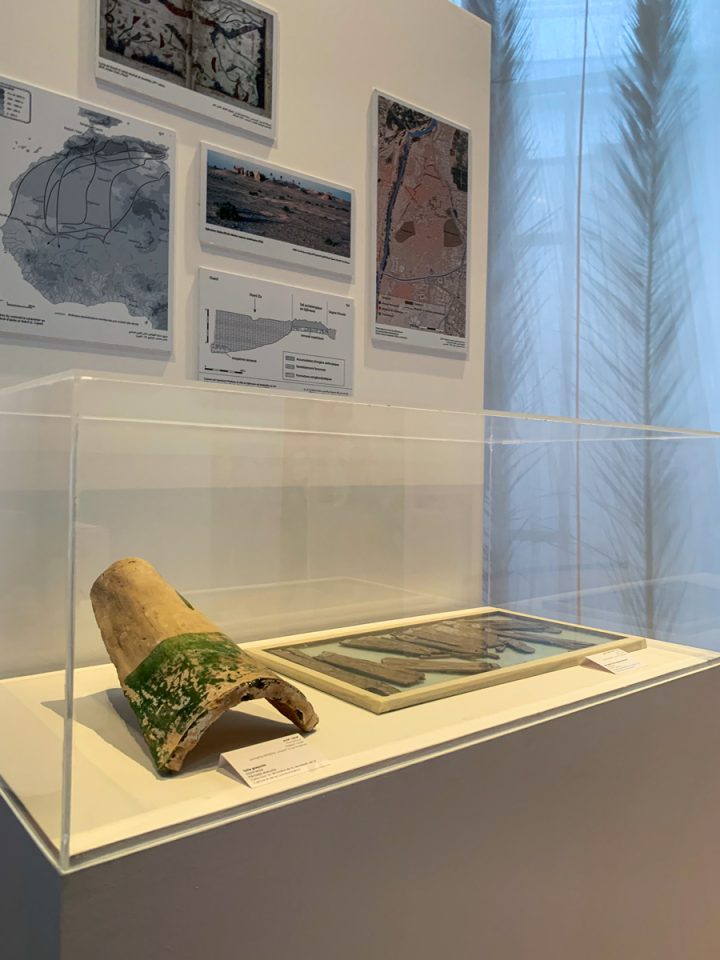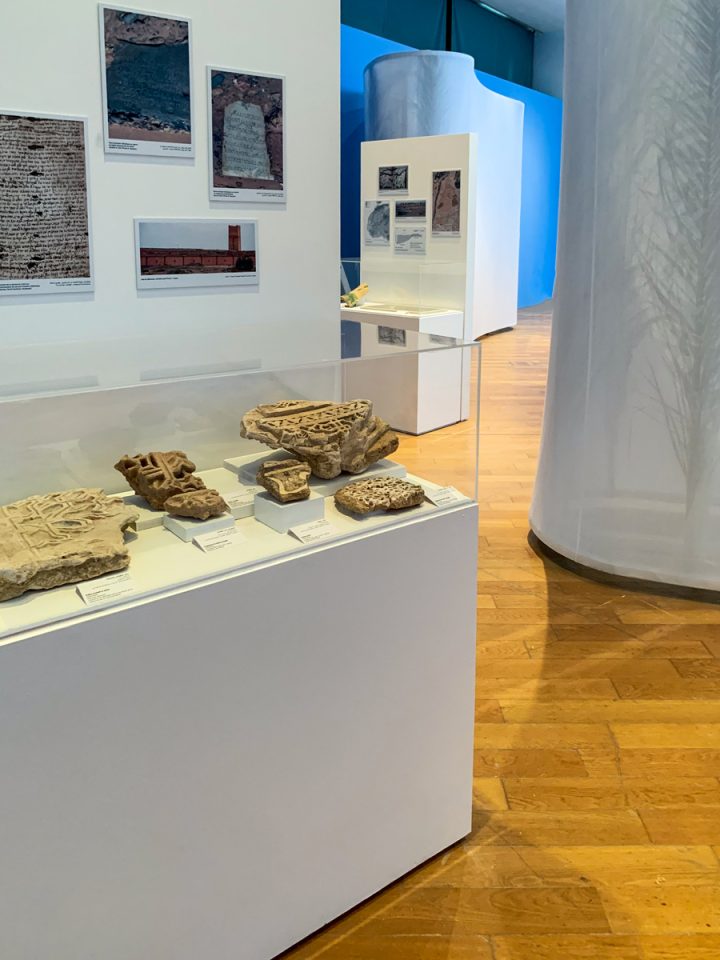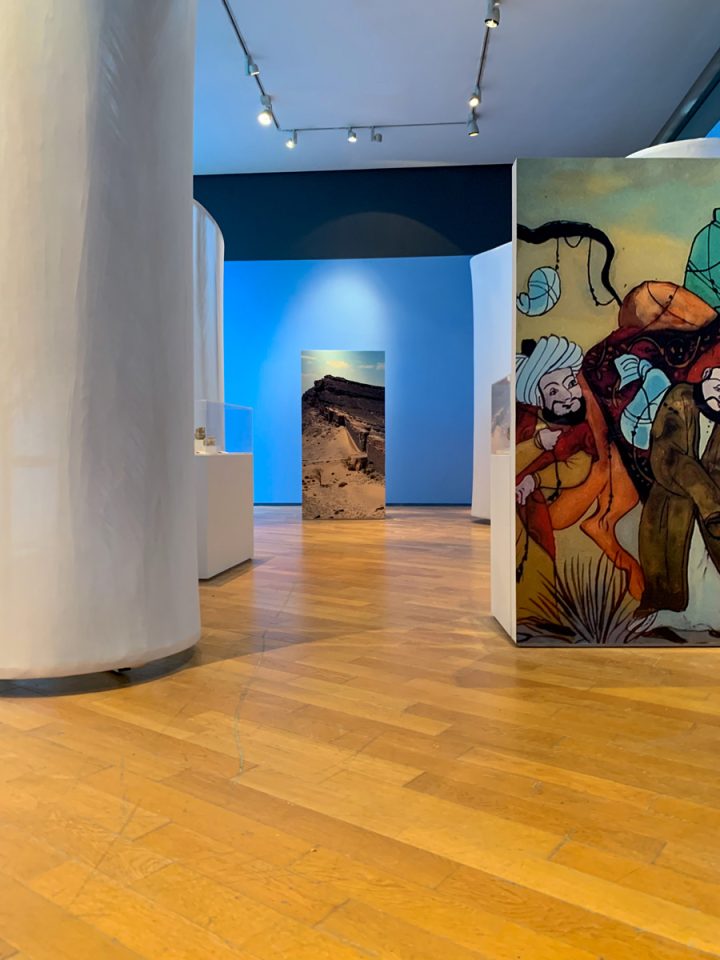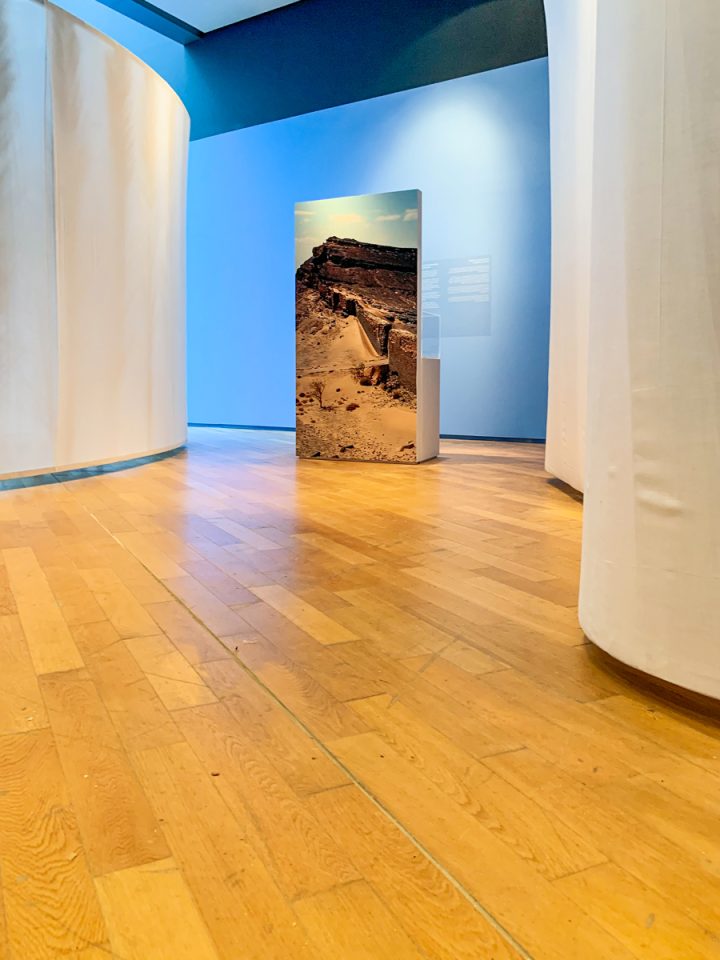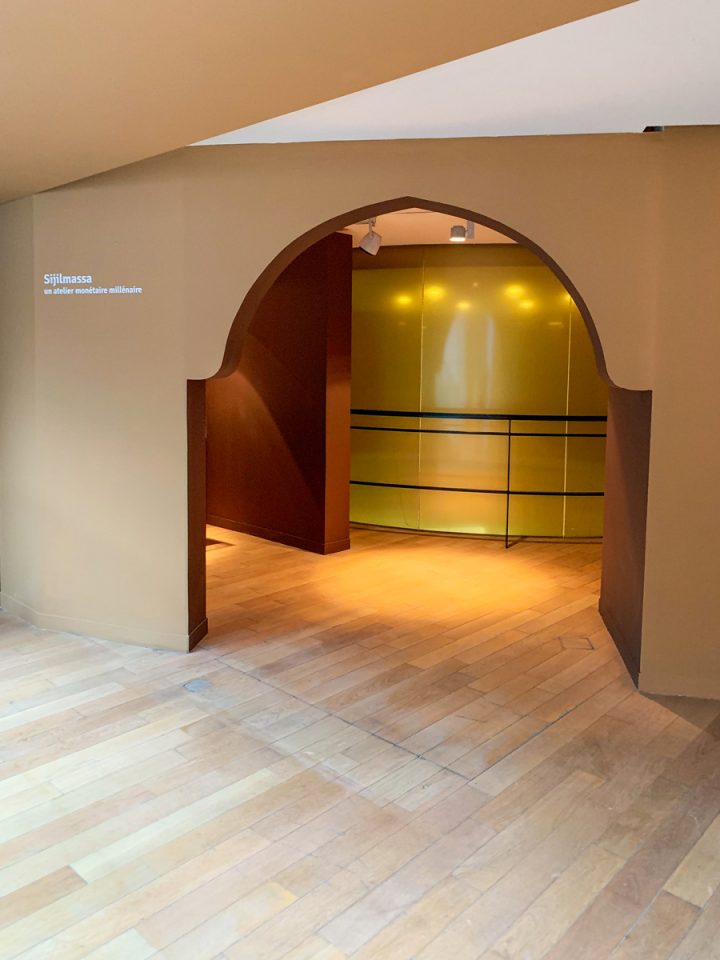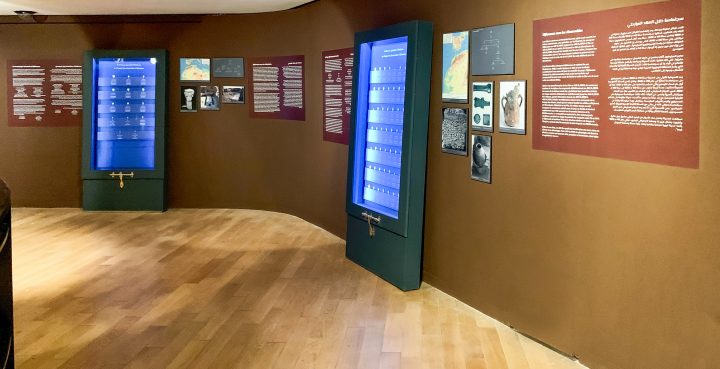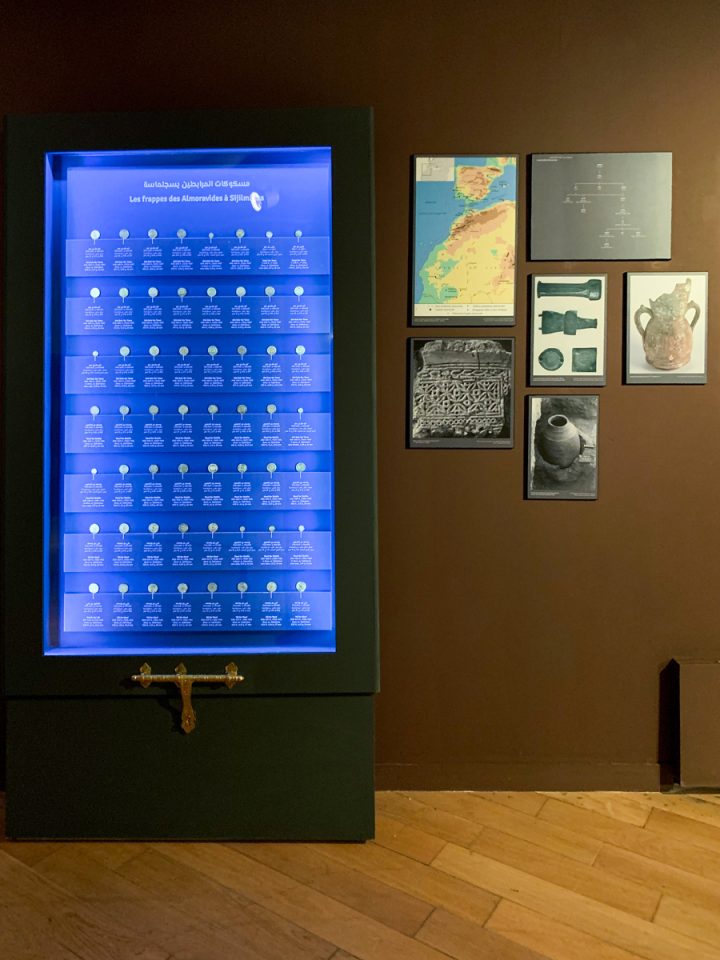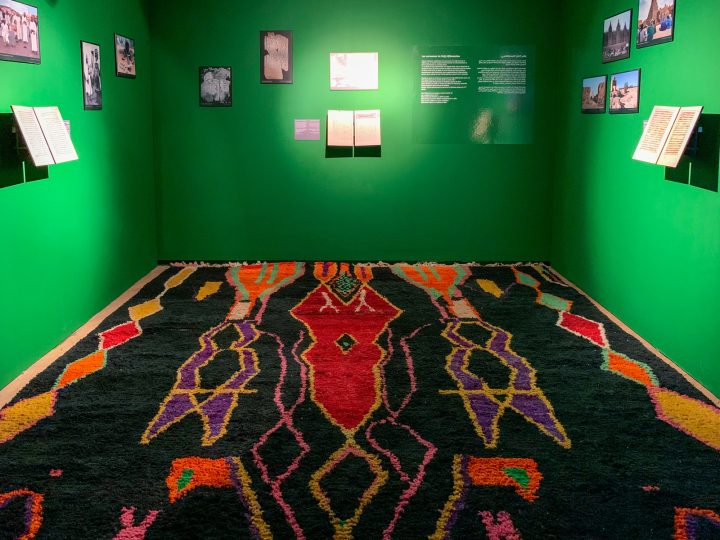 The scenography, articulated in three axes, aims to revive many aspects of the history of the Kingdom of Morocco that are still unknown and even to be discovered.
AXE 01 : PROSPECT
Younes transports us through time, creating a unique experience that intermingles the past and present. His scenography blurs the boundaries between them to give visitors an organic, alive journey into their own personal histories. Each visitor has a starring role in this exploration of discovery as they uncover fragments from times gone by.
This place encourages exploration and invites visitors to journey through their history. Monumental elements rise skyward with curved walls draped in canvas like a veil of mystery, evoking feelings of curiosity as they meander slowly past them. The contrast between the straight forms on stone-like display cases, paired against the soft curves that enfold these stretched surfaces creates an atmosphere sure to engage all those seeking knowledge or looking for deeper understanding within themselves.
AXE 02 : WONDER
Upon entering the workshop, visitors are immediately filled with awe at what lies before them: a series of display cases carefully arranged and brimming with precious coins that catch the light as if each were its own little jewel. These exquisite numismatic pieces remain securely guarded by traditional padlocks – indicative of their particular value and dedication to craftsmanship behind every single one.
To immerse visitors in the experience, these coin displays are positioned to recreate an artisanal workshop atmosphere. Strategically placed on floor and against wall surfaces, this detail reinforces the workshop aspect of this space.
AXE 03 : INSPIRE
In Sijilmassa, the unity among various faiths is celebrated. Islamic manuscripts and artwork are presented in an emotive way fostering understanding between different communities – notably Jews and Muslims alike. The exhibition provides a meaningful conclusion that encourages intellectual conversation about religion and spirituality.
WORK DONE / TOOLS USED
Design and creation of the scenography.
Interior design.
DGraphic design.
Strategic research.
Production of communication elements.
Manufacture of scenographic structures.
DESIGN ADDED VALUE
Scenographic design.
Produce in an eco-responsible way.
Promote Moroccan craftsmanship and know-how.
To attract renewed attention from visitors.
To offer the visitor a rich and entertaining experience.
Stand out.