ZelliFood
To see and to eat
Zellifood invites you to explore the culinary wonders of ancient feasts with its innovatively designed 5-plates appetizer platters. It features a unique and eye-catching zellige tile pattern, creating geometric displays for an array of flavors certain to tantalize any taste bud! Take your pick from vibrant colors and delightful flavor combinations as Zellifood provides options that satisfy all cravings – it's truly playtime in paradise when indulging at this interactive feast!
Handmade by Moroccan artisan chefs, Zellifood is a concept of compartmentalized plates inspired by the Levantine and Maghrebi gastronomic tradition.
⟶ L. 30 x l. 30 x H. 1,5 cm – Ceramic.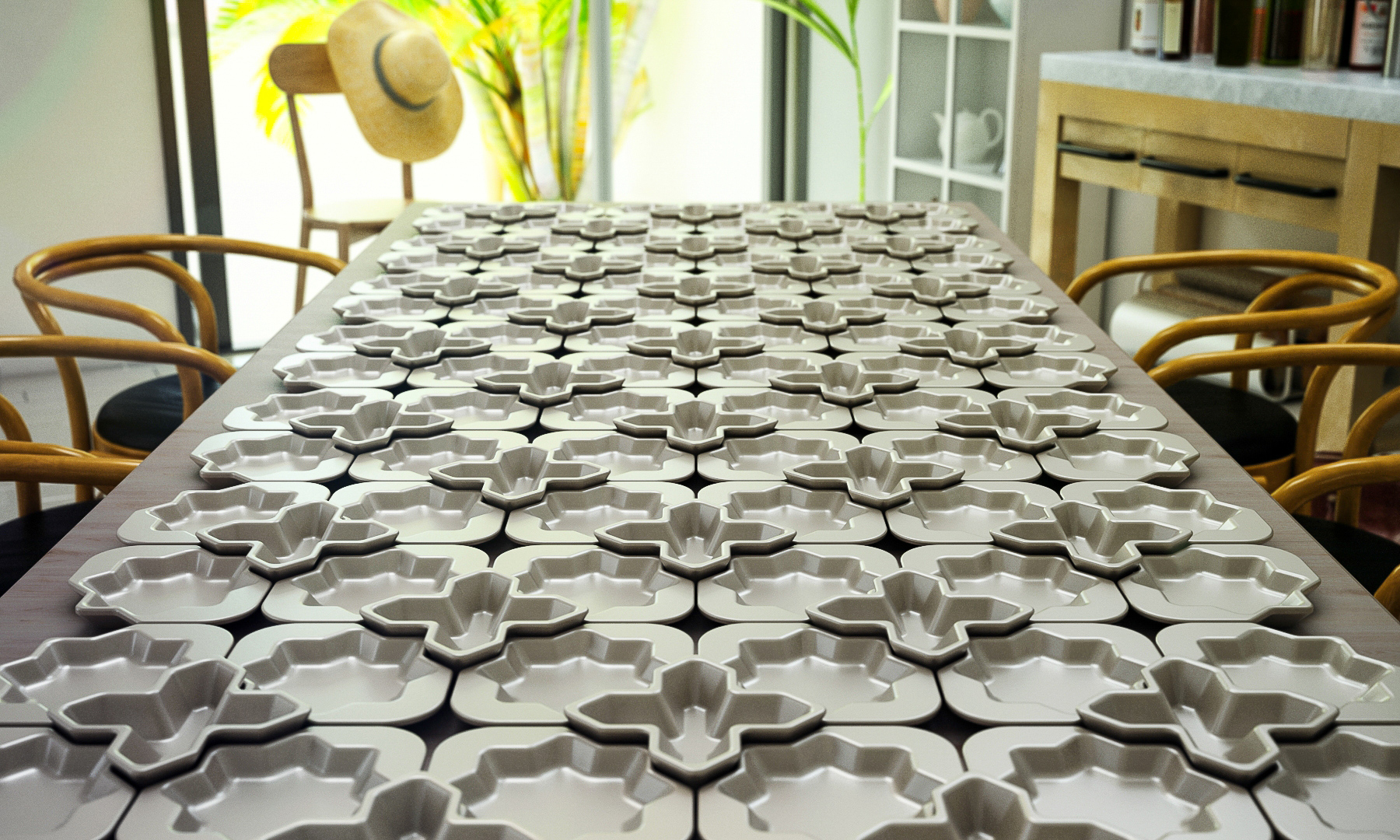 Hugues Roy – L'Officiel

« Evolutif et ludique, Zellifood met littéralement les petits plats dans les grands de manière à pouvoir multiplier les choix, en jouant sur les contrastes et les interactions, gustatives ou chromatiques… selon ses goûts et ses envies. »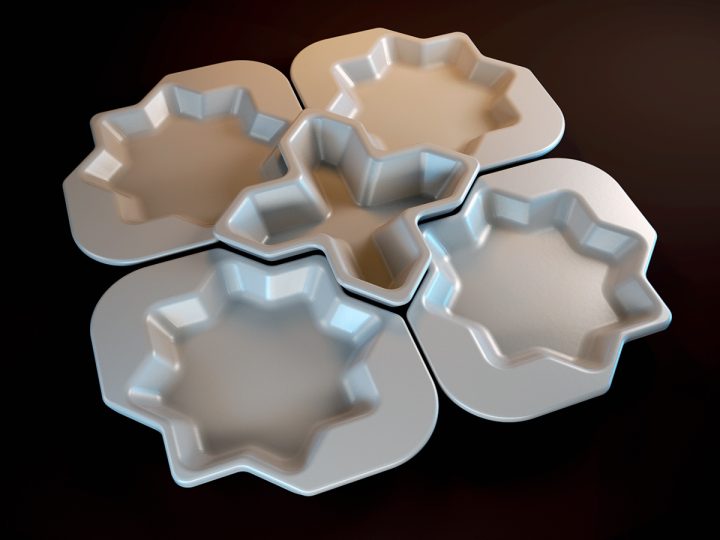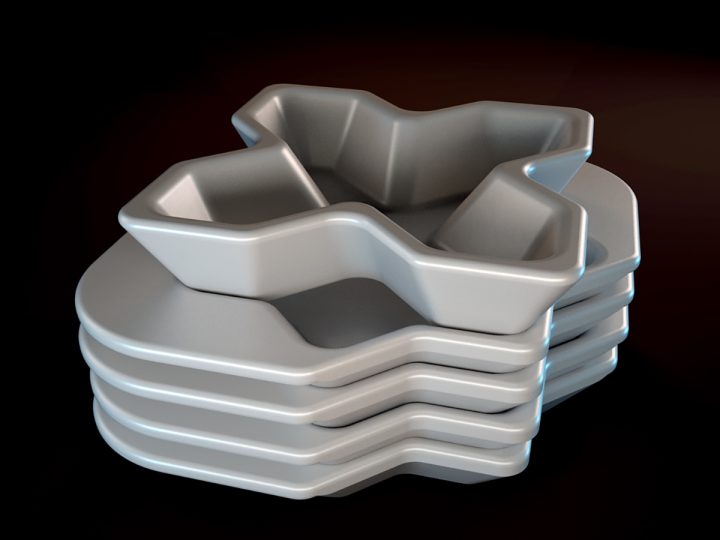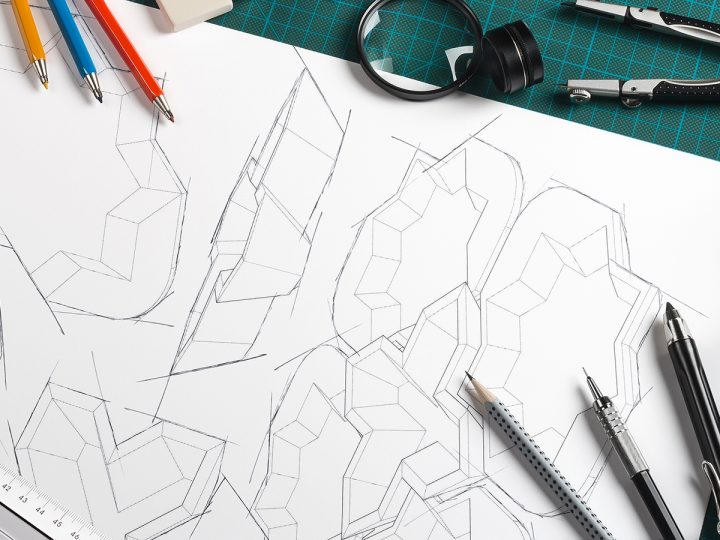 Zellifood was born from a culinary design performance orchestrated by Younes Duret and Fabrice Vullin, a two Michelin-starred chef. The result of this collaboration is an object of "inducraft" and food design in which the traditional zellige is projected in 3D and assigned a new function.
WORK DONE / TOOLS USED
Form and function development.
Design for rapid prototyping.
Industrial design.
Colour, material and finishing.
Sourcing and testing of components.
DESIGN ADDED VALUE
Developing new products.
Promote Moroccan craftsmanship and know-how.
Stand out.
Provide the user with a rich and entertaining experience.