Creative Design Studio
Located in the heart of the Palmeraie of Marrakech
Laboratory for interaction and experimentation
As a consecration of their 15-year career, Younes and Mia have built their design agency in the image of their hyper-creative spirit. Located in the heart of the protected Palmeraie of Marrakech, these creative offices are intended to be a laboratory for interaction and experimentation. More than a ShowRoom, discover the "UseRoom" where the agency's latest furniture and decorative accessories are presented.
Multi-disciplinary skills mean multi-purpose space! This space houses a recording studio where their web radio Nessradio is hosted. It also houses a video studio for recording "Mes Bricolos" programmes, an editorial office for the Design Maroc blog and a model and rapid prototyping corner with two 3D printing machines.
After studying, learning, understanding, experimenting, making and making comes the time to teach and pass on for this tireless family duo. A design and management workshop will be set up very soon.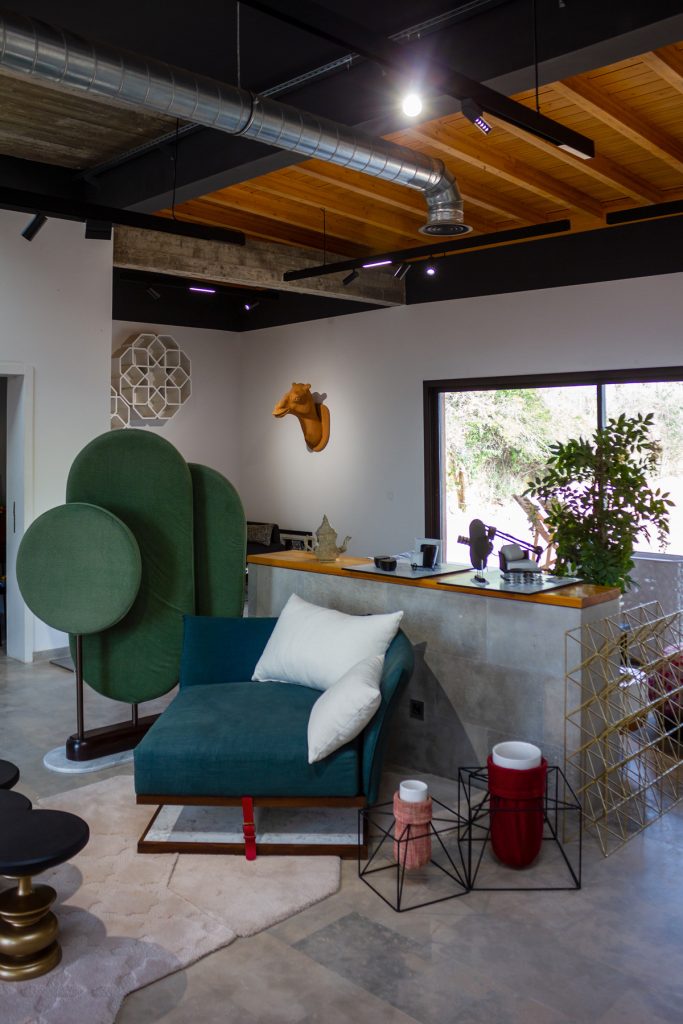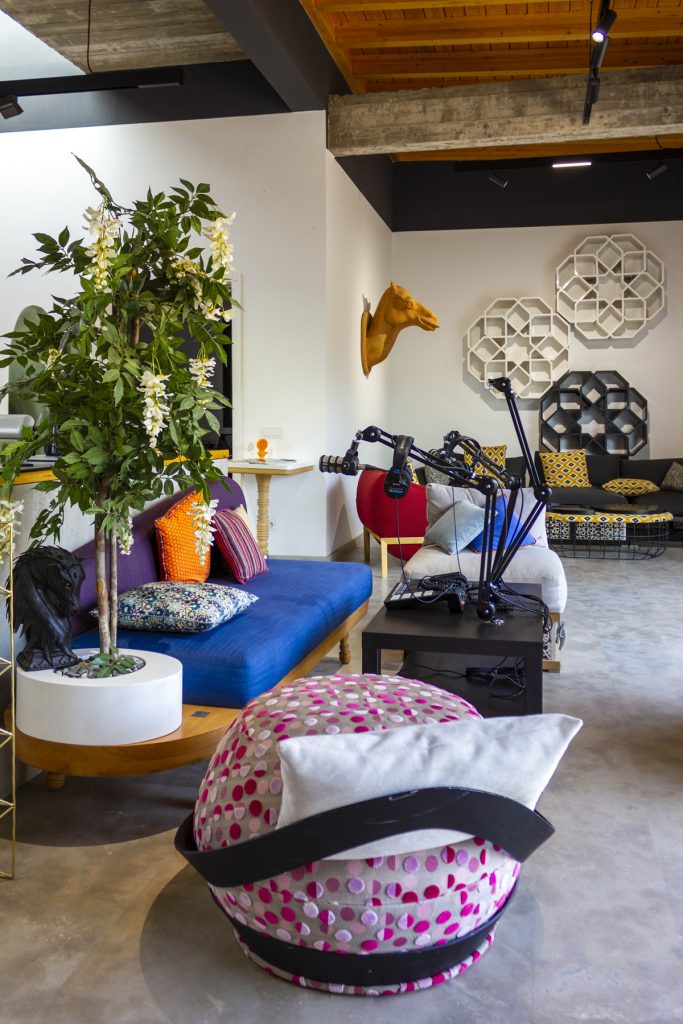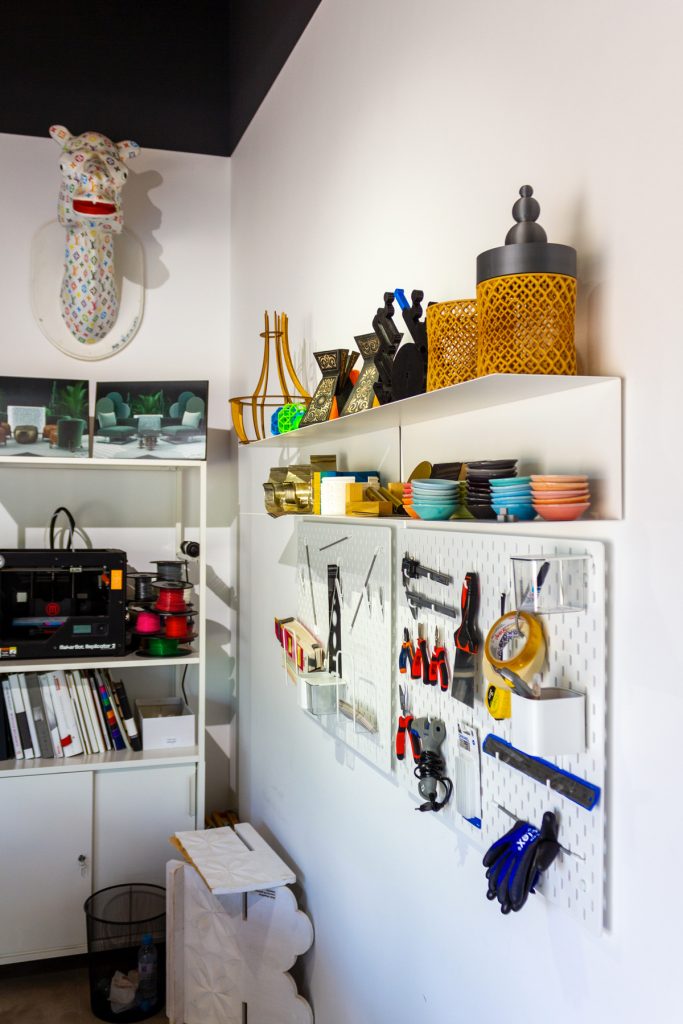 First eco-responsible design agency
Aware of environmental issues, we integrate sustainable development into our company from the outset. This occurs in the first design phase of the creative process of the designer's work. Indeed, our design agency is now powered by electricity generated by solar energy, a 100% renewable resource.
In addition, the studio gives priority to local suppliers of raw materials. It also strives to apply a sustainable development approach through these collaborations so that the manufacturing processes implemented have a minimal negative impact on the environment. This concern is manifested in discussions with partners to optimise the use of materials and minimise production waste in particular. Fine Lalla? Collection is an example of the use of eco-design. Each piece of furniture is made from natural, untreated and unvarnished wood. In addition, these same parts can be dismantled, thus favouring repair over waste.
We own several 3D printers and produce prototypes and objects made of corn starch, which is recognised as a bio-plastic. Creations such as the Jidhr light or the Zelli Man figurine were designed with this biodegradable material.
Consequently, the Younes Duret Design seal affixed to each manufactured piece guarantees a quality, ethical, fair and eco-responsible production.