Impact assessment to define the criteria for analysis to ensure the conservation, protection and enhancement of heritage
CLIENT
AL OMRANE Company
Marrakech-Safi
TYPE
Heritage impact assessment
Analysis and diagnosis
The design studio, composed of Mia and Younes Duret, was involved as experts in space and product design in the elaboration of the impact study aiming to define the analysis criteria ensuring the conservation, protection and enhancement of Moroccan heritage.
The tourist myth of Jamaa El Fna Square as an "open-air museum" is being put to the test by globalisation and mass tourism. What are the impacts on the urban space? The creation of the new city by the protectorate profoundly transformed the nature and role of this space in the city's territory. How did this adaptation translate spatially? What are the consequences for urban forms, the organisation and definition of public space?
Composed of a multidisciplinary team, this preliminary study, analysis, survey and collection of existing data aimed to establish a diagnosis of the current state of the square. This diagnosis, of more than 600 pages, made it possible to set out the urban, social, historical, heritage, cultural and economic problems to be taken into account and defined the lines of a project strategy. This diagnosis was an essential basis which was the starting point for interventions on the built environment and the development of Jamaa EL Fna Square.
⟶ Multidisciplinary team composed of:
AIR ARCHITECTS IN RABAT Agency
– Architects & Urban Planners
DRISS BENNANI + MAHMOUD SLIMANE Agency
– Architects
PAN / LANDSCAPE Agency
– Landscapers
BOA LIGHT Studio
– Lighting designer
M. AHMED SKOUNTI
– Anthropologist
M. HAMID TRIKI
– Historian
YOUNES DURET DESIGN Studio
– Space and product design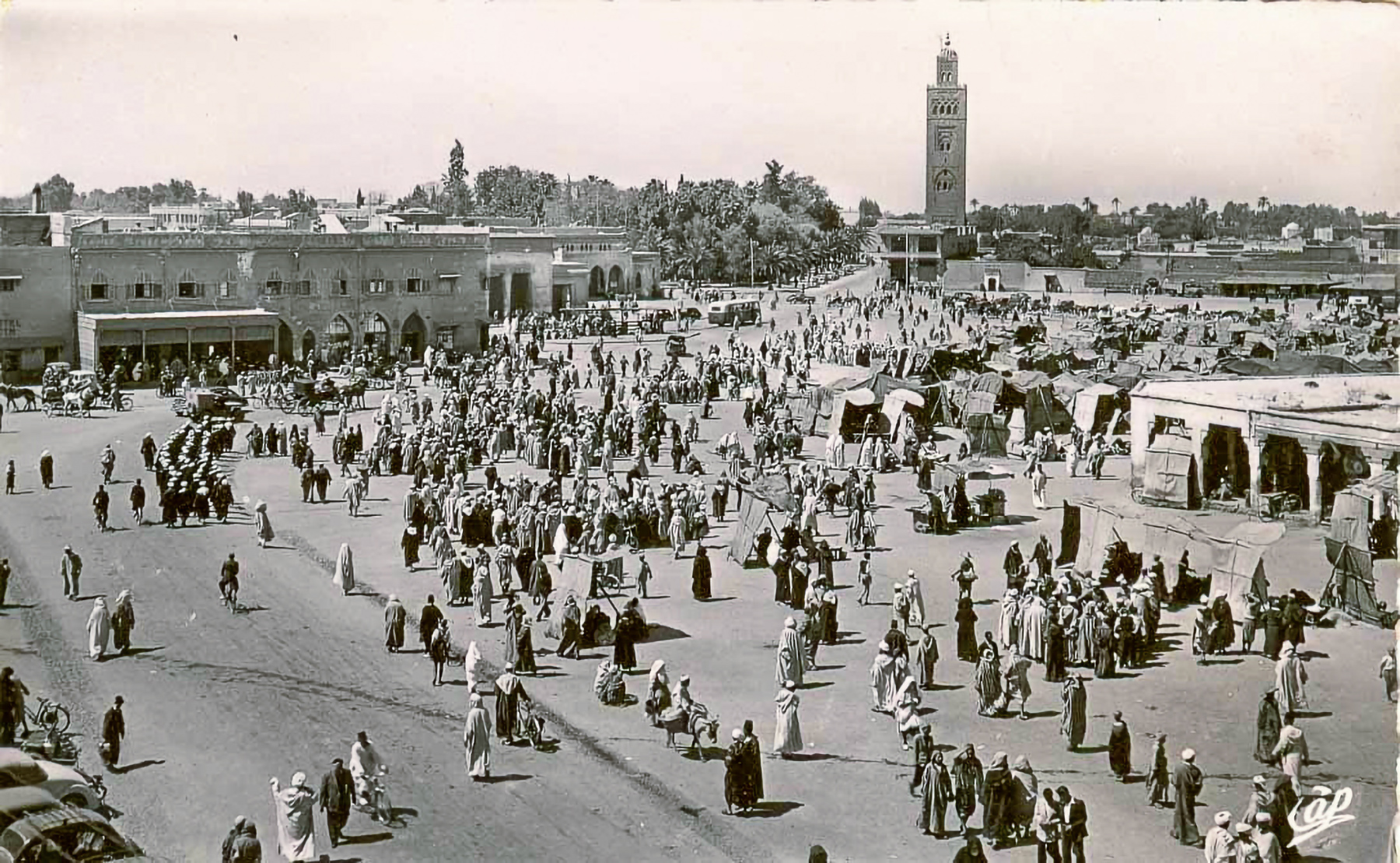 Mia Duret – Manager / Associate
« Une personne extérieure à la place ne peut pas appliquer à cet espace un modèle esthétique qu'il qualifie de beau et encore moins de tenter de statufier le vivant. »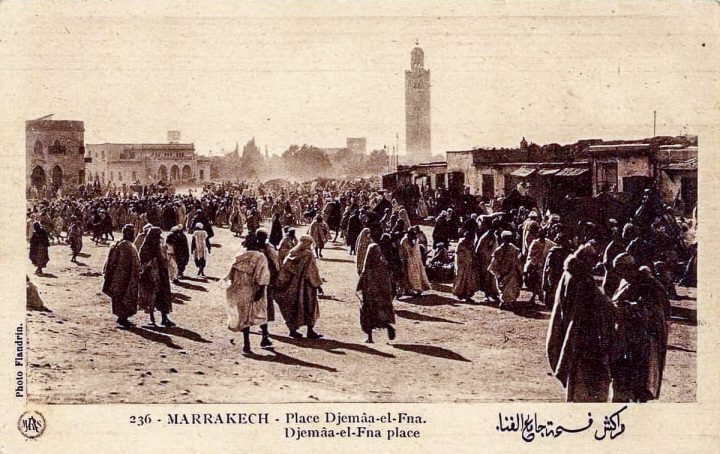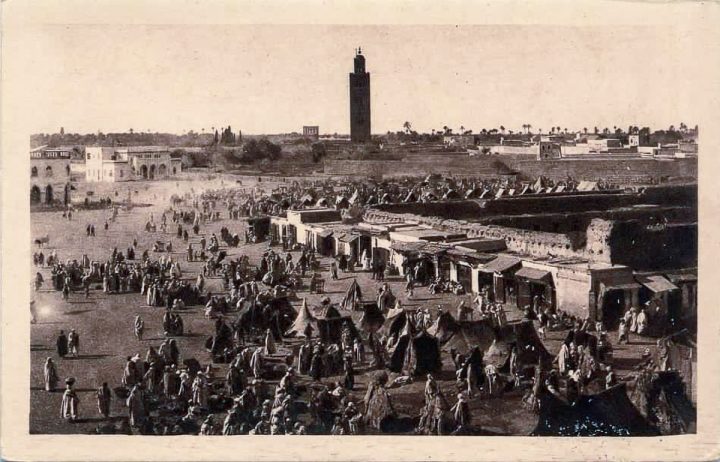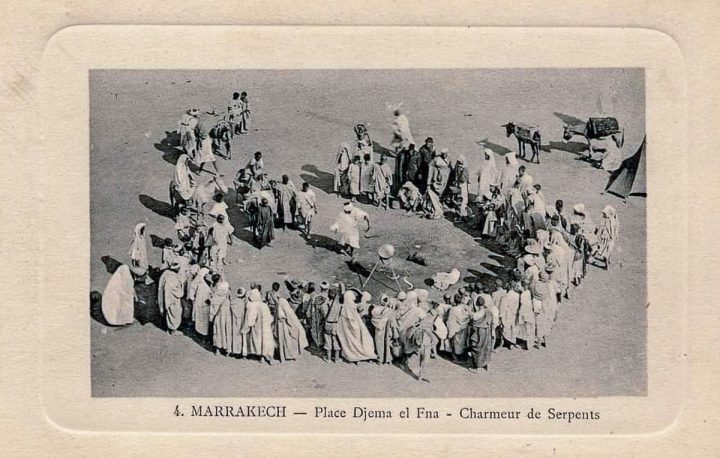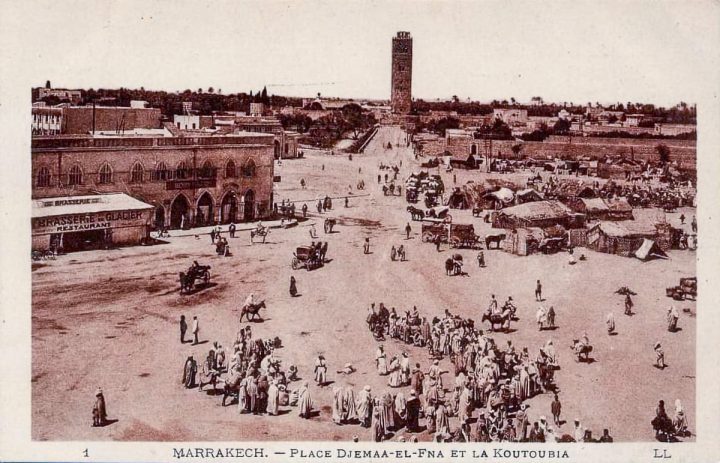 Marrakech, as an imperial city, has been a pole of attraction for multiple populations. Jamaa El Fna was a place of integration which at the same time allowed cultural specificities to be perpetuated. This is true of the languages in which oral literature, among others, is expressed, namely Berber, dialectal Arabic and classical Arabic, in a fruitful exchange with various foreign languages.
Always with a smile on his face, the Marrakchi is jovial and welcoming. He has a pragmatic and realistic temperament, but a lively and amusing spirit, and makes everything that makes up his daily life his own with disconcerting ease. Here he hijacks the object, there he stages his space… or renames the word. This newness, this renewal is created with fantasy and humour, and sometimes even with a touch of mockery. An unusual object in an unusual moment, often photographed by the visitor, is widely distributed in the rest of the world. The soul of the square is inhabited by this equally unusual personality. An intelligible dialogue is naturally established between the square and its inhabitants, where time no longer has a hold, giving way to a magical and mysterious moment, under the benevolence of the Koutoubia.
This is why the salvation of Jamaa El Fna necessarily involves supporting the original creative expression of the inhabitants of this public space. It is vital to give free rein to all forms of reappropriation and transformation. Indeed, objects are changing, people are moving in a constantly changing environment. All forms of nomadism are self-evident on closer inspection.
WORK DONE / TOOLS USED
Historical research.
Analysis.
Positioning.
Space design.
Environmental design.
Design thinking.
Strategic research.

DESIGN ADDED VALUE
Promote the heritage and history of Morocco.
Promote Moroccan craftsmanship and know-how.
Better differentiation from the competition.
To attract renewed attention from visitors.
To offer the visitor a rich and authentic experience.