Time takes an intriguing and poetic form with Sifr – its unique clock provides a meeting place for classical Islamic civilizations with the modern world. Its traditional Arabic numerals have been replaced by captivating Persian ones, creating a visually stunning fusion of old and new that pays homage to timelessness.
Younes Duret drew inspiration from the mesmerizing art of Persian numerals and crafted an exquisite typographic masterpiece with his Sifr clock. Its unique form creates a calming atmosphere, giving viewers a gentle reminder that time is fleeting yet precious.
⟶ Wall clock H. 50 x P. 10 x l. 40 cm.
Made of 3D printed bio-plastic.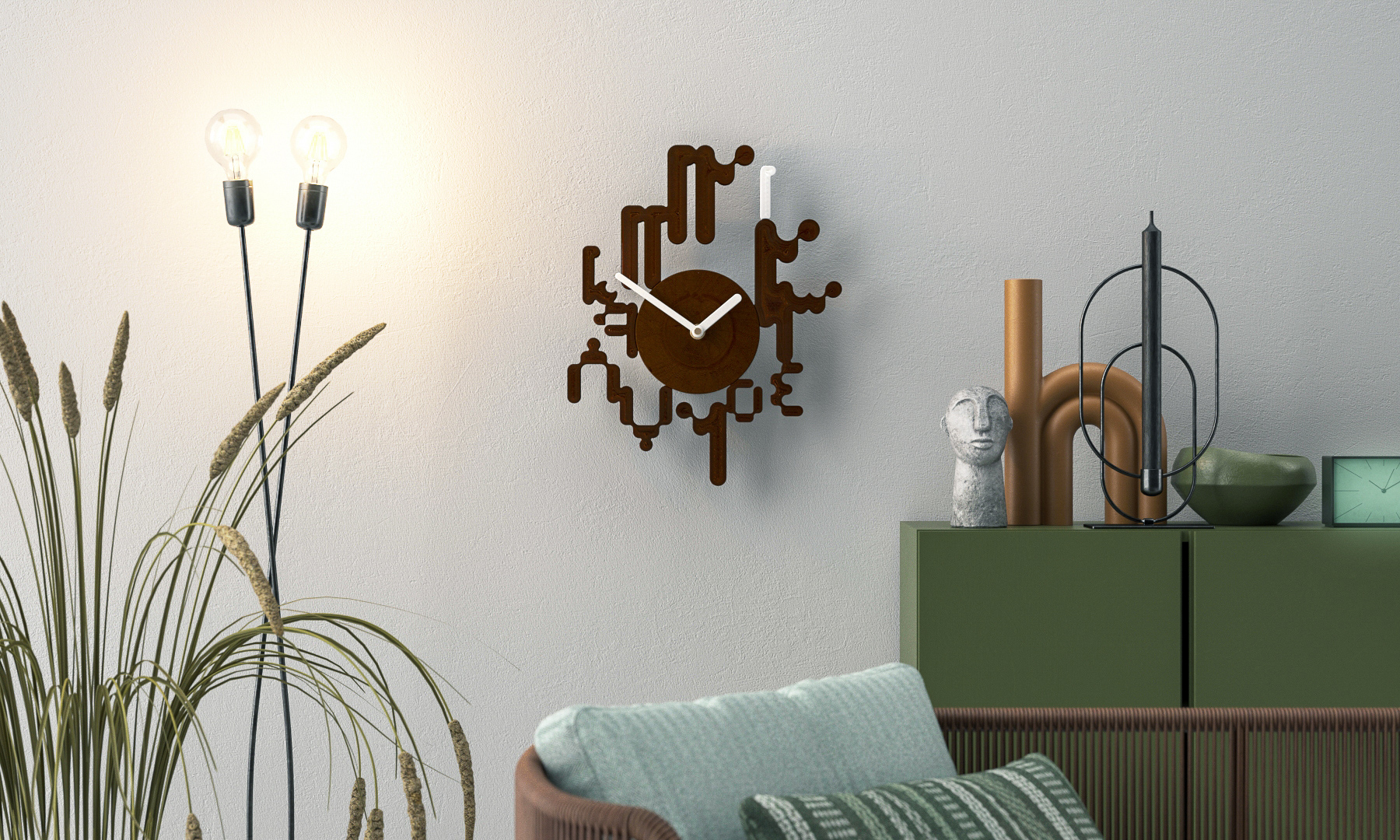 Younes Duret is exploring the rich, meaningful patterns and symbols embedded in Islamic cultures through this personal project. By undertaking such an endeavor he hopes to push his understanding of these elements so that they can be appreciated by a wider audience.
WORK DONE / TOOLS USED
Rhino & 3DS Max.
Design & Crafts.
Colour, materials and finish.
DESIGN ADDED VALUE
Use rapid prototyping techniques.
Work on a graphic composition.